New service keeps people out of hospital
Upwards of 11,000 bed days have been freed up in NHS Greater Glasgow and Clyde hospitals so far this year thanks to an innovative service which helps keep patients out of hospital.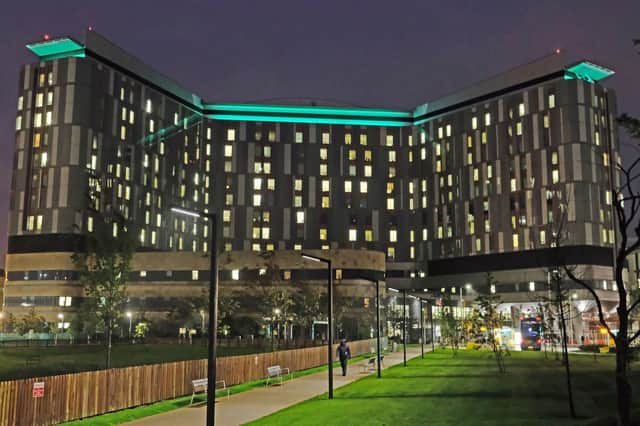 The Outpatient Parenteral Antibiotic Therapy (OPAT) service supports early discharge for patients with complex infections, who would otherwise require a long hospital stay, and provides an alternative to hospital admission for patients with other conditions requiring a shorter stay such as cellulitis or complicated urinary tract infection.
Discharge with either intravenous or complex oral antimicrobial therapy is supported from all hospitals within NHSGGC by the main OPAT service which is based at the Queen Elizabeth University Hospital (QEUH) in Glasgow. A cellulitis admission avoidance service is also provided for patients via the Queen Elizabeth University Hospital.
The OPAT service is currently expanding with the aim of supporting earlier discharge and more locally delivered admission avoidance services via ambulatory care centres throughout NHSGGC. The service is contributing to between 350 to 400 avoided inpatient days for upwards of 70 patients per week.
Dr Andrew Seaton is a consultant in infectious diseases and leads the OPAT service across NHSGGC. He said: "In simple terms, OPAT helps keep people with a range of infections out of the hospital who are usually admitted (or stay in) because they need intravenous therapy. Keeping people out of hospital benefits patients and their families as they can remain at home without any of the anxiety and risks involved with being an in hospital and it benefits the health service overall, as it allows for the most appropriate use of our inpatient facilities."
Dr Scott Davidson, Deputy Medical Director for Acute Services at NHSGGC added: "The COVID-19 pandemic and current pressures on acute hospital services have highlighted the need to provide an alternative to treatment in hospital settings wherever possible. OPAT is a great example of how collaborative working and thinking between teams allows patients to be managed safely on an outpatient pathway rather than having to be admitted. It also creates significant inroads in helping reduce capacity on acute services."