NHS Greater Glasgow and Clyde offers new energy crisis support to patients
A new service to help long-stay patients with the anxieties and stresses of energy costs has been launched by NHS Greater Glasgow and Clyde.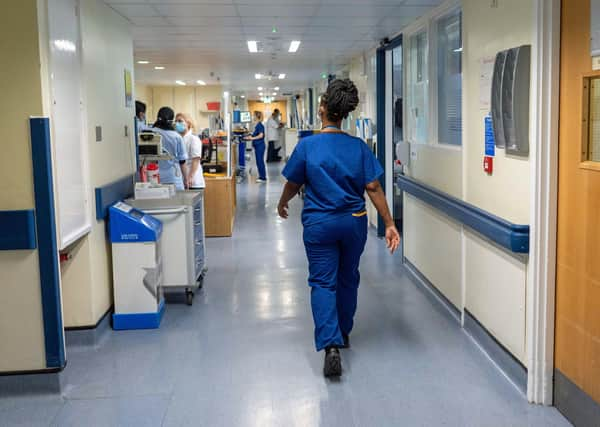 Aimed at helping avoid fuel poverty and ensuring patients can get home when ready to be discharged, the service is run alongside a the government's Home Energy Crisis Response Service.
And patients who have already benefited, have called it a "brilliant service".
Specifically for patients receiving acute and/or mental health care, the service offers a whole manner of support, from the dealing with the admin associated with energy providers to simply ensuring homes are heated regularly.
This can ensure homes are not cold or damp upon a patient's discharge from hospital, limiting the health consequences associated with this.
As well as supporting patients in their recovery, the service can help to reduce issues with delayed discharges at hospitals, freeing up much-needed space and beds to improve patient flow at hospitals.
Head of health improvement at the health board, Anna Baxendale, told how fuel bills - "a huge challenge" - can actually impair a patient's recovery.
She told us: "For some patients fuel poverty is such a significant issue that when there is no power on at home, we cannot allow them home, even if they are ready for discharge.
"That is why this new service is so important. As well as addressing the physical and psychological needs of patients, it allows us to get patients home more quickly if they are ready to do so"
The service can tackle immediate energy emergencies, advocate on behalf of patients with energy providers and help with access to external home energy emergency funds.Staff are encouraged to refer patients to the service if they feel they need help via hospital support and information services, who can also offer a wide range of 'wrap-around' practical and emotional support for patients and carers, including food on discharge packages.
One patient who benefited from the support, said: "I'd like to say thanks for the help and support during this stressful time.
"Especially to Stephanie, who contacted the electric company and eased some of my anxiety. I was so worried my meter would have ran out of money whilst I was in hospital."