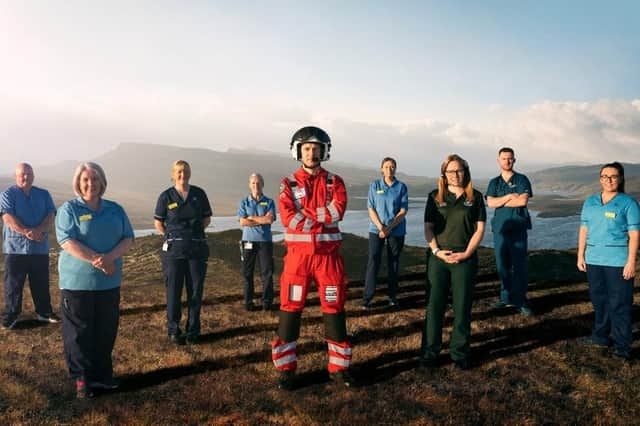 Returning for series two, 'Rescue: Extreme Medics' has been given exclusive access to the Scottish Trauma Network, including the major trauma centres at Glasgow's Queen Elizabeth University Hospital and Royal Hospital for Children.
The first episode of the series aired on Channel 4 on Monday (May 15) and can be found on catch-up.
Dr Scott Davidson, deputy medical director for NHSGGC said: "I'd like to thank all of our staff for taking part in this second series.
"Every day our colleagues save lives and provide exceptional care not only our patients but to their families too. This high standard of person-centred care has once again been captured, in such a unique and emotional way, and we're all looking forward to the series airing."
Each programme follows highly-skilled medics as they use helicopters and rapid-response cars to deliver advanced hospital treatment at the scenes of the most serious of accidents, in some of the most challenging landscapes.
Using cameras worn by the medics and with new unique access to the trauma teams, viewers will experience what medics do as they save lives on-scene.
The health board's medical director, Dr Jennifer Armstrong told The Herald: "NHSGGC staff work tirelessly to provide the highest standards of care possible to our patients and their families, and it makes us all so proud to see their remarkable work showcased in this way."