Robroyston mum who's daughter twice saved her life using Alexa technology, appears in Tom Walker music video after transplant
A young mum who received a heart transplant after her daughter twice saved her life has appeared in a music video by Scots chart topper, Tom Walker.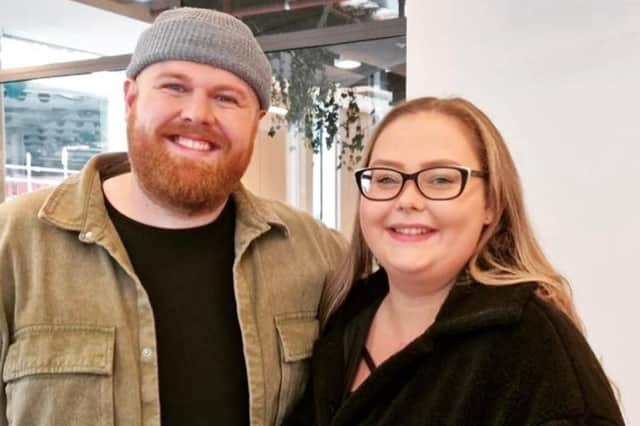 Emma Anderson, from Robroyston, was diagnosed with hypertrophic cardiomyopathy just before she turned 16.
The condition means her heart muscle is too thick to function correctly.
Following a routine check-up at the Golden Jubilee Hospital last year, the 27-year-old was put on the urgent list and soon after received a life-saving heart transplant.
While recovering in hospital, Emma created a TikTok video with images of different stages of her heart journey using Tom's song, 'The Best Is Yet To Come'.
So touched by the video, Tom invited Emma down to his recording studios in London to be part of a video featuring ordinary people who had inspired him from videos they had posted online.
The emotional video features domestic abuse survivors, people who have been through tough times, or who have physical and mental health issues, offering hope that things can, and do, get better.
In the video, Emma dedicates her participation to her organ donor.
Emma told the Herald: "The song really helped me through my journey from before and after my transplant.
"I went down to London and did the video with other people who were absolutely incredible, who had been through a lot in life too - it was so nice of Tom to recognise that through his inspiring music.
"Like the lyrics say, I definitely think the best is yet to come for me thanks to my organ donor."
Emma was one of 40 people to have a heart transplant in Scotland last year, a record number in a single year at Scotland's only heart transplant centre .
Jonathan Dalzell, consultant cardiologist and clinical lead said: "Innovation in technique and advancements in technology have increased the availability of hearts for transplant and have also boosted the success rate which is currently at 95 per cent for 90-day survival.
"Emma's story provides a reminder for us all of the power of transplantation, not only to save lives, but to improve quality of life beyond all recognition for the patient and their family."