Scotland is leading the way in new treatment for MS
The first ever oral drug for secondary progressive MS has been approved for use on the NHS in Scotland – the first UK nation to do so.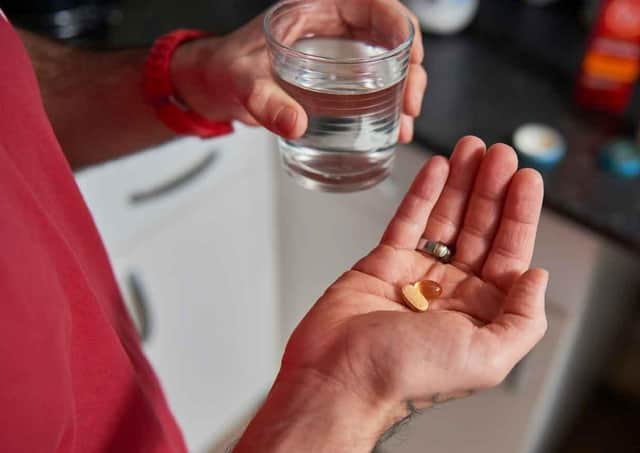 An oral therapy, Siponimod is simpler to administer and reduces the risks associated with regular injections.
Siponimod has been given the green light by the Scottish Medicines Consortium (SMC) for treating people who experience relapses or have evidence of inflammation on MRI scans.
Currently only one treatment, beta interferon 1b, is available for people with this form of the condition but a freedom of information request showed that fewer than 125 people in Scotland with any form of MS had been prescribed it.
More than 15,000 people in Scotland have MS and it is estimated that nearly 4000 may have the secondary progressive form of the condition.
There are currently 14 treatments available for Scots with the relapsing form of MS; ocrelizumab is now available for the primary progressive form, having been approved by the SMC earlier this year.
Morna Simpkins, director of the MS Society Scotland, said: "This is a hugely important development for people diagnosed with secondary progressive MS in Scotland.
"We want every one of the 15,000 people in Scotland living with MS to have access to the right treatment at the right time and this decision takes us closer than ever to that goal.
"Siponimod will give a treatment option to many people living with MS where once there was none and for some people living with the secondary progressive form of the condition who are able to take beta interferons it provides a less intrusive choice.
"We're driving research to find more and better treatments and calling for drug trials to more fully address the needs of everyone with MS.
"Research has got us to a critical point and we can finally see a future where no-one needs to worry about MS getting worse.
"But our Stop MS appeal needs to raise £100 million to make that a reality."
As an oral therapy Siponimod is simpler to administer than an injection and also reduces the complications associated with regular injections.
It has been found to reduce risk of disability progression and the rate of brain atrophy.
Health Secretary Jeane Freeman said: "Being diagnosed with MS is devastating and we are committed to supporting and continually improving patient care. While this isn't a cure, it can slow the progression of the disease."