Second dose of Covid-19 vaccine now being given to Lanarkshire care home residents
NHS Lanarkshire has started administering the second dose of the Covid-19 vaccine to eligible care home residents.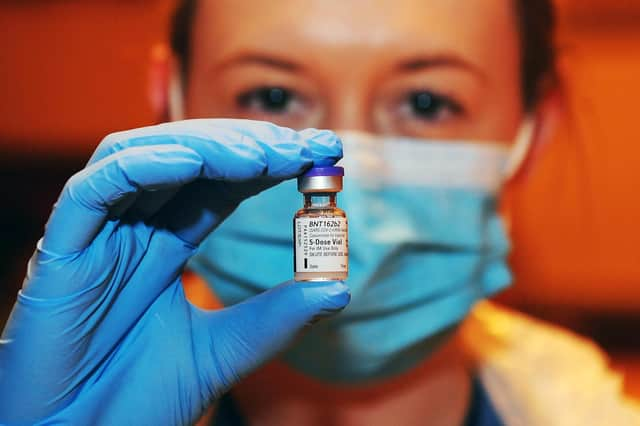 More than 3,000 residents received the first dose of the Pfizer-BioNTech vaccine, and this second shot will give them a further layer of protection against the virus.
Trudi Marshall, Health & Social Care North Lanarkshire nurse director, is managing the care home vaccination programme across the whole of Lanarkshire.
She said: "Care home residents are amongst our most vulnerable residents so I know it will be greatly reassuring to residents and their loved ones that we are now administering the vaccine's second dose.
"Health and social care staff continue to work closely with care home staff every step of the way to keep residents as safe as possible.
"The co-operation between our staff and care home staff has been exceptional; it is the perfect example of team work designed to protect our older people from this terrible pandemic."
Trudi again stressed the ongoing importance of physical distancing, hand washing and face coverings.
She said: "The vaccination prohramem is making good progress, but the vaccine is only one element in a wider range o f ways we can keep ourselves and loved ones safe from,Covid-19.
"It is essential that everyone, who can, continues to follow FACTS guidance closely as this remains the most effective way of preventing Covid-19 transmission across the whole of Lanarkshire."