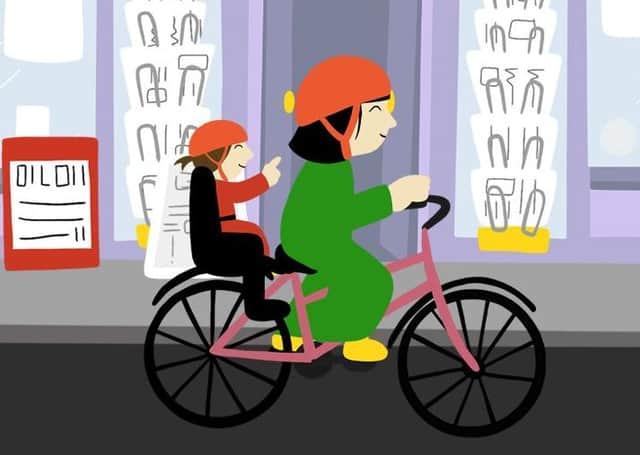 The move came as new research showed that seven in ten people in Scotland (71 per cent) were still worried about the coronavirus pandemic.
Clear Your Head is encouraging people to keep up any new habits they may have started during the pandemic.
The latest phase of the campaign also highlights how making time to get active and do one thing, however big or small, can help people feel calmer and boost mood.
Its website also signposts helplines for people who need to talk to someone about how they are feeling, including NHS24, Breathing Space, SAMH and the Samaritans.
Clare Haughey, Minister for Mental Health, said: "Life may be moving more as restrictions ease but this can bring new challenges as people juggle work, family and other commitments.
"We are living in uncertain times and feelings of stress and worry are understandable as things continue to change.
"However, there are practical things you can do to help you cope. Getting outside and keeping up active habits adopted during the pandemic, even for a short period of time, will help you feel better and more in control.
"It's so important to be kind to yourself and remember that help and support is available if you need to talk to someone about how you are feeling."
Cycling Scotland and Paths for All are backing the campaign, having witnessed an increase in cycling and walking during lockdown, and encouraging people to keep going.
Keith Irving, chief executive of Cycling Scotland, said: "As we battle against Covid-19 and move through different phases, everyday physical activity is more important than ever to look after our physical and mental health.
"Whether it's a bike ride at lunchtime, when you go to the shops or at the weekend with people in your household, cycling can really help you fit physical activity into the daily juggle."
And Ian Findlay, chief officer at Paths for All, said: "Just a 30-minute daily walk is one of the best ways to look after your physical and mental health."
For practical tips and advice on keeping up good habits as lockdown eases, visit clearyourhead.scot.