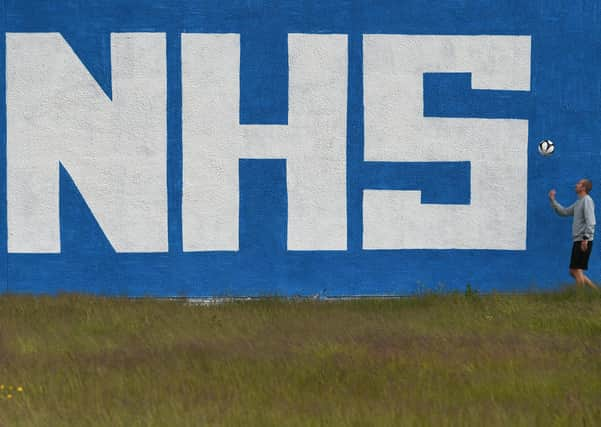 Following consultation with members, the union wants to reopen its current three year pay deal to allow staff to get a pay increase this year.
Tom Waterson, who chairs UNISON Scotland's health committee, said: "NHS workers have been nothing but heroic throughout his pandemic.
"They have put aside their own safety and that of their families to care for others. But the hard reality is that NHS workers need a pay rise this year. We have consulted our members and believe we need to reopen the three year pay deal.
"NHS staff feel strongly about this. They have welcomed the support of the public and politicians but they now need to sit down with Scottish Secretary for health to talk about pay."
Willie Duffy, the union's head of health, added: "We welcome that the Health Secretary is getting around the table with us and we welcome the comments from the First Minister about the need to revisit the reopening clause in our three year pay deal.
"The government must recognise the hard work and dedication of NHS staff during this pandemic. NHS staff have made many sacrifices this year both emotional and financial and they need properly supported over the next few years and beyond."
Health Secretary Jeane Freeman said: "The Covid-19 pandemic is having an unprecedented impact on those working in our NHS, and we are hugely grateful for the extraordinary hard work, dedication, skill and commitment of all those working in NHS Scotland during this emergency.
"As we are now in the last year of the three-year Agenda for Change deal, we are working closely with NHS unions to agree a timetable to secure the fairest pay deal for 2021-22, recognising and reflecting the efforts of staff.
"This year the majority of NHS Scotland staff including nurses, ancillary, administration and Allied Health Professionals, have received a 2.95 per cent pay rise as part of our three-year NHS Agenda for Change pay deal, which has delivered a minimum nine per cent pay increase for most staff, and over 27 per cent for some still moving up their pay scale.
"This is in excess of the 2.8 per cent uplift announced for NHS dentists and doctors in England and Scotland."