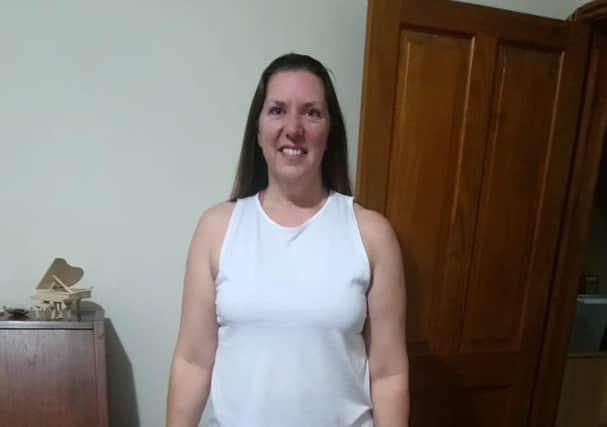 The low level fitness classes aim to improve strength, balance and overall fitness. They have been designed for those who are independently mobile, including those living with medical conditions, such as Parkinson's disease, Multiple Sclerosis and Osteoporosis.
The Vitality classes are running alongside East Renfrewshire's Live Active programme which has continued throughout lockdown.
Fitness instructor Lorna Preece said: "It's great that we are able to offer our Vitality classes online as we know how much our regulars were missing them.
"I know how much it helps people, whether they're living with a medical condition or just want to improve their fitness levels.
"I'm so fond of my older Vitality groups and they actually need us now more than ever. Many have been shielding or may not be able to get out and about as much over the winter.
"The feedback so far has been really positive. Older people say it's giving them some focus again and dedicated time in their house to concentrate on improving their mobility."
Lorna, who is also a Les Mills fitness instructor, undertook extensive training, including BACPR courses for health and exercise professionals, Fall Prevention and Cancer Rehabilitation when rolling out the Vitality programme ten years ago. She also has a degree in Psychology and Counselling.
Lorna added: "Vitality classes help the body and the mind so we'd like to spread the word to anyone who might be interested in joining us. The classes can be completed live with me on screen or you can catch up at any time afterwards too."
East Renfrewshire Culture and Leisure also offer access to the NHS-funded Live Active Programme which is a 12-month scheme designed to support people become healthier and more active.
East Renfrewshire's physical activity and health specialists provide tailored exercise for those who need support and may have underlying health conditions.
Stephanie Elliot from the Live Active team explained: "We have continued to work to support our Live Active customers during these difficult times and to make sure that everyone that's been referred to us still has access to exercise links and opportunities to speak with our team.
"We worked to secure tablets and wifi access for vulnerable and isolated clients and we've made hundreds of calls and emails to check in and offer guidance on staying active."
The Live Active team works closely with health care professionals to ensure safe and effective exercise while considering medication, mobility and the individual's goals.
To request a Live Active referral, speak to your GP practice or contact the Live Active team direct.
East Renfrewshire Culture and Leisure's Vitality classes take place on Thursdays at 12.30pm on Facebook.