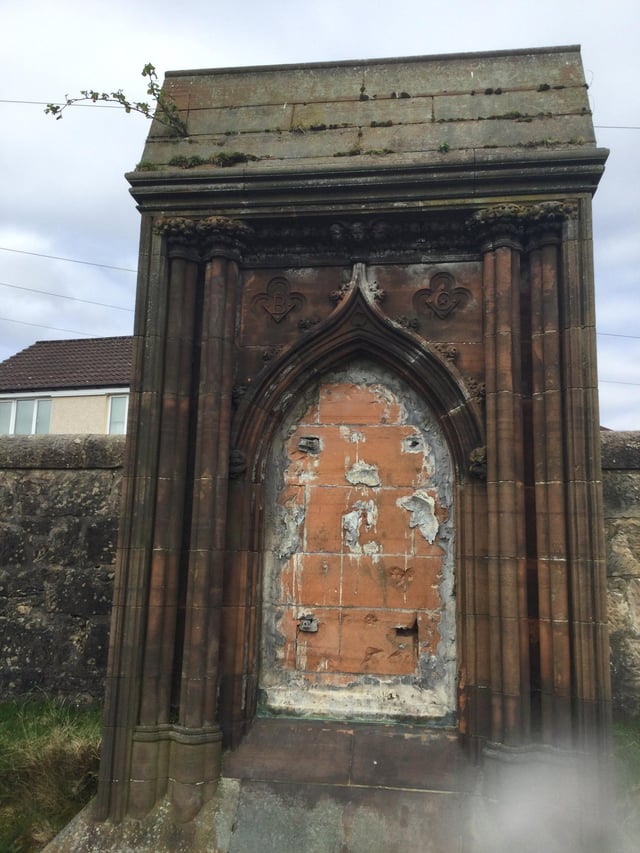 Beatrice Clugston's memorial
The tombstone of Beatrice Clugston at Auld Aisle Cemetery has been left to decay after a beautiful bronze plaque on the front of the grave was stolen a decade ago.
Glasgow-born Beatrice raised vast amounts of money for charity and was the founder of Lenzie Convalescent Hospital, Broomhill Home and Lanfine Home in the 1800s.
Christine Cameron raised concerns to the Herald over the poor condition of the tombstone.
She said: "It's now 10 years since the theft back in 2011 and the grave is still in need of attention.
"As well as being the founder of the hospitals, Beatrice Clugston achieved many other humanitarian endeavours.
"Kirkintilloch is suitably proud of her acheivements. I think it is time to restore her grave to a better condition than the one in the photograph here."
The Herald contacted East Dunbartonshire Council.
Its Depute Chief Executive of Place, Neighbourhood & Corporate Assets, Thomas Glen, said: "We are aware of the damage caused to Beatrice Clugston's grave stone which is situated in the Auld Aisle Cemetery in Kirkintilloch.
"Normally the responsibility of maintaining a lair lies with the owners, and lair ownership is passed to the deceased's next of kin.
"As a local philanthropist and founder of both Lenzie and Broomhill Hospitals in the 1800s, it is fitting Beatrice Clugston continues to be recognised for her outstanding contribution to East Dunbartonshire and we are currently investigating options for the restoration of the memorial."
Beatrice Clugston founded the Glasgow Royal Dorcas Society in 1863. The Society would make sure that those leaving hospital had sufficient clothes and they would also give them some money to help see them through their recovery.
Broomhill Hospital was financed by a donation from Clugston and the "Association for the Relief of Incurables in Glasgow and the West of Scotland" as a facility for incurable patients such as those suffering from cancer and it opened in 1876.
It expanded and in 1893 had a capacity for 100 patients.