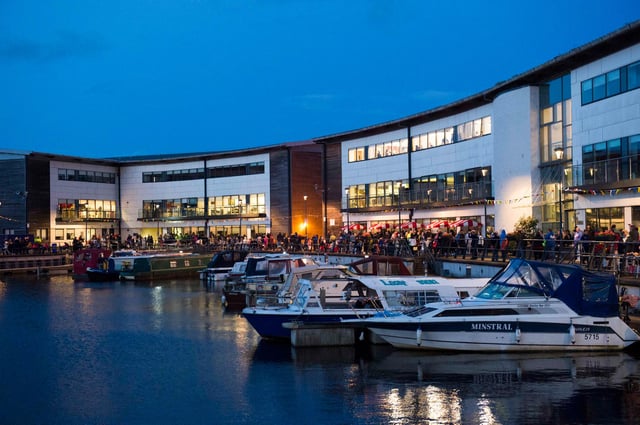 Kirky Canal Festival
However, the council said ideas are being floated for smaller community events when permissible.
This is the second year the festival, which takes place every August, has been cancelled due to coronavirus restrictions.
The council said ongoing and evolving restrictions around the pandemic mean it is not possible to plan or prepare for such a large-scale celebration - which they said involves a wide range of partners.
However, look out for updates on the Council s social media and thefestival website - www.kirkintillochcanalfestival.org - for news ofpossible smaller-scale events.Thomas Glen, Depute Chief Executive - Place, Neighbourhood & CorporateAssets, said, "Public safety is paramount and we have all come so far - wedon't want to negate the sacrifices that have been made."Organising a large-scale event such as Kirkintilloch Canal Festival takesa huge amount of preparation, working with a large number of partners.There are simply too many unknowns to be able to plan for such an event,which regularly attracts thousands of people."We hope you're not too disappointed - the aim is to return even bigger andbetter in 2022. In the meantime, we are looking into the possibility ofsmaller-scale events in local communities - if and when they arepermissible under the safety guidance."Keep an eye on the Council's social media channels - Facebook [email protected] - and Twitter - @EDCouncil -www.facebook.com/edunbartonshirecouncil and https://twitter.com/EDCouncil -as well as the canal festival website, www.kirkintillochcanalfestival.org -for updates. You can also visit www.youtube.com/EastDunCouncil