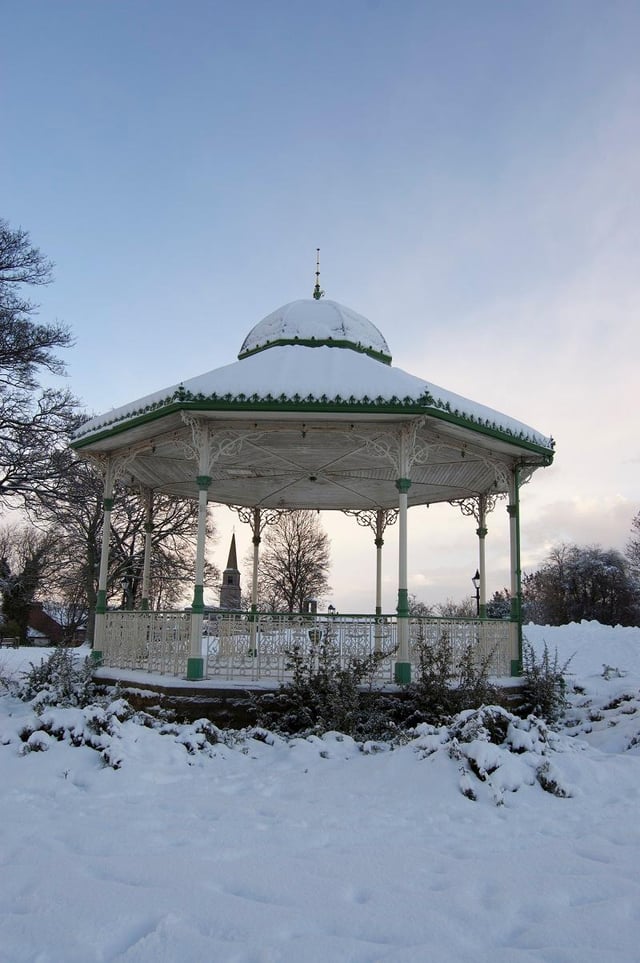 Peel Park bandstand
Former East Dunbartonshire Provost and Milngavie Heritage Centre group chairman Eric Gotts feels existing protections of heritage sites could be lost if the council implements certain aspects of the new local plan, which has recently concluded a public consultation and will influence future decisions on matters such as planning applications.
Eric also feels a four-week deadline for individuals and community groups to contribute to the review of heritage sites is insufficient.
"I think that the council should have more appreciated that we are in the middle of a Covid19 pandemic and that a longer timescale should have been considered.," he said.
"My understanding is that the consultants , employed by the council , did visit the areas affected but that they did not actually meet with local people and community groups to gather local knowledge and find out how people really feel about their streets and the surrounding environment .
"A sense of place is not just about the buildings themselves but about the historical and natural environment of which these buildings are part.
"Memories of local people, past and present, are part of our heritage and should not be overlooked.
"For example, why no mention of the historical significance of Barloch Moor as the preaching braes before existing churches were built in MIlngavie?
"Surely that should be taken into consideration when reviewing its protection status?
"Keystone Road/Avenue properties were among the first council houses to be built in Milngavie , constructed after the First World War as homes for heroes and taking inspiration from the Garden City Movement with its emphasis on good quality housing and amenity green space.
"Surely that should be considered when threatening its existing status?"
Mr Gotts does welcome some recommendations in the review which will upgrade or maintain protection for some sites but warns against the removal of these elsewhere.
"The sensible way forward is to keep the existing protections for these latter areas and carry out a more robust review involving meaningful consultation with local communities.once we have really got to grips with controlling this pandemic," he added.
East Dunbartonshire Council depute chief executive Thomas Glen said: "We want to thank everyone who has taken the time to engage and get in touch.
"The council has extended the consultation period until May 31 to allow all views to be represented before a report is compiled.
"The council has a continuing commitment to ensure appropriate protections are in place for local historical and environmental assets.
"The aim of the Historic Environment Designations Review is to ensure that a consistent and robust evidence base is in place.
"The council has set out its settled view in the Proposed Local Development Plan 2 (LDP2) and this review process is not intended to compromise that position."