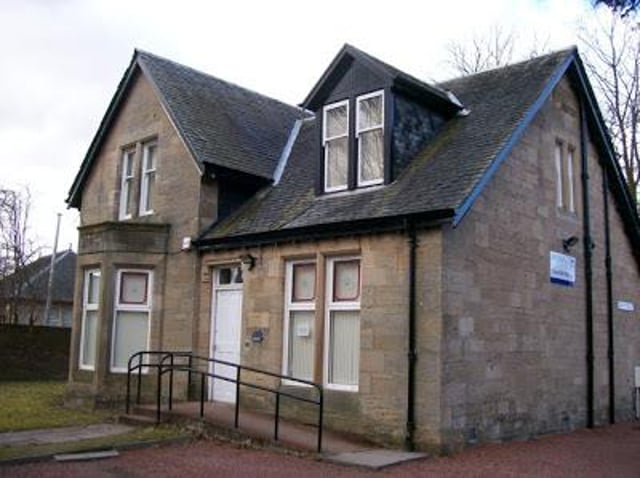 Crosshill House, taken in 2010
Bishopbriggs Community Council is calling for historic Crosshill House to be saved and turned into a community facility.
The call comes as Barratt house builders this week lodged an appeal after the council's Planning Board rejected their plans to build 158 new homes with car parking at the site.
According to Bishopbriggs Community Council, the builders want to demolish the historic house.
Crosshill House is included in the ongoing Historic Environment Review for East Dunbartonshire. The public are asked to give their views on the consultation webpage at:https://www.eastdunbarton.gov.uk/historicenvironmentreview. Theconsultation closing date is 31 May 2021.
A spokesperson for BCC said: "We at BCC believe Crosshill House should be recognised as making a positive contribution to the historic environment of Bishopbriggs Town Centre.
"Unfortunately, Crosshill House also features in the Barratt proposals, but, in this case, for demolition, so could be lost to current and future generations, when it could be reused for their benefit as a community or Third Sector resource."
Local historian Bill Findlay added: "The importance of the part played by Crosshill House in Bishopbriggs should in no way be underestimated.
"The 1894 Local Government Act made Cadder Parish Council responsible for the administration of the community.
"The Council decided to build a new school in Bishopbriggs to serve the district. It would be a Higher Grade school catering for Primary
pupils and up to 4th year secondary.
"In those days the authority were also required to provide accommodation for the Headmaster of the school and his family.
"For this reason, the building called Crosshill House was built / procured. The school was opened in 1896 and a succession of headmasters and their families lived in Crosshill House. Bishopbriggs Higher Grade School was replaced by Bishopbriggs High School in 1965.
"Sometime thereafter the original school building became the library. Crosshill House was used for a variety of purposes, finally by the NHS.
"Furthermore, it is possible that the stones used to build the House may have been quarried locally."
Crosshill House, a two-storey sandstone building with slate roof, is one of a group of sandstone buildings in the area, all over 100 years old.
In addition, it is situated in close proximity to two listed buildings: Bishopbriggs Library, 'B' listed and St. Matthew's Church, 'C' listed.