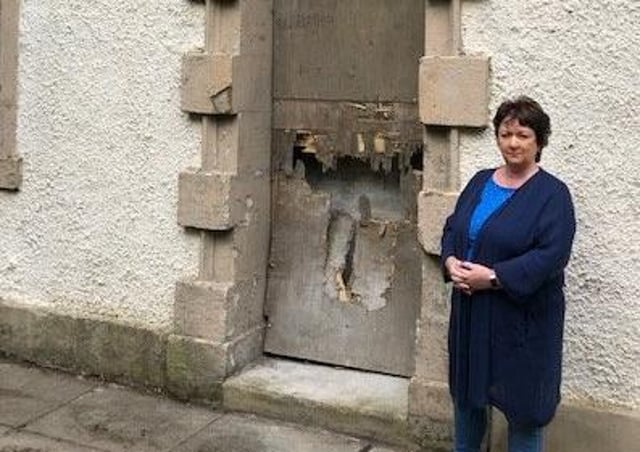 Angry local residents hit out in the Herald earlier this month over the state of the former home of Father of Scottish Democracy Thomas Muir, with one man saying it had been "left to rot".
Huntershill was sold by East Dunbartonshire Council a number of years ago after planning permission was granted to turn the 250-year-old house into a care home.
But the planning permission has now expired.
Strathkelvin and Bearsden MSP Rona Mackay said: "I am extremely concerned about the fate of this home. I don't believe it should ever have been sold for development in the first place.
"An iconic home of this status should have been preserved for future generations to learn about this most important figure in Scottish history. It's imperative that the council protect this building and do not allow it to crumble and die. This would be an insult to the legacy of Thomas Muir and to the people of East Dunbartonshire who are proud of this local hero.
"I understand that the council no longer own this building, but I ask them to put pressure on those who bought it to bring forward their plans urgently.
"It is their responsibility to the people of East Dunbartonshire to give assurances that the decay of this building will be put right and to look for the process to do that."
The council said earlier this month it is looking at formal action against its owners.
Thomas Glen, Depute Chief Executive said: "The council has previously been in touch with the owner of the site to encourage more regular repairs and maintenance to avoid the building falling into disrepair.
"The property is listed and its condition is monitored by the council and Historic Environment Scotland. Planning officers are monitoring the site to assess the building's condition and determine whether formal action is 
necessary."