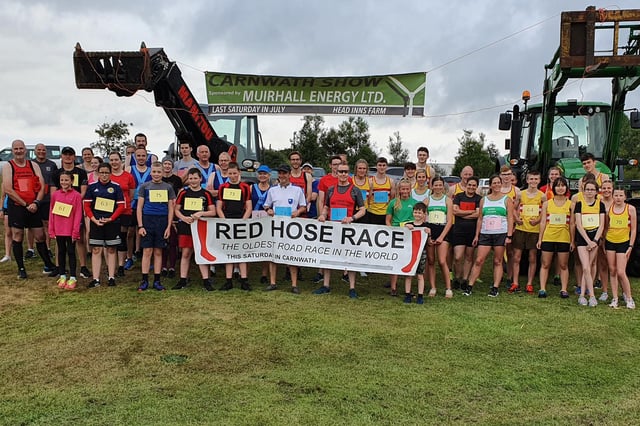 The competitors gather for the race that dates back to 1508
This event, which attracted 49 runners, is open to everyone, but only locals can win the red hose – this year it was Alistair Stewart with Jamie Bell in second.
The other prizes went to:
Boys under-16 – 1st Logan Whitton, 2nd Ryan Kellock, 3rd Ewan Tweedie; Girls under-16 – 1st Jessica Inglis, 2nd Jessica Hendry, 3rd Yuki Faulds;
Gents – 1st James Gillon, 2nd Adam Kelly, 3rd Ross Hill; Ladies – 1st Sara Green, 2nd Emily McNicol, 3rd Reagan Binnie.
The organisers wish to thank the Laird of Lee and Carnwath Estate, Loaningdale School Company and Muirhall Energy for their support.