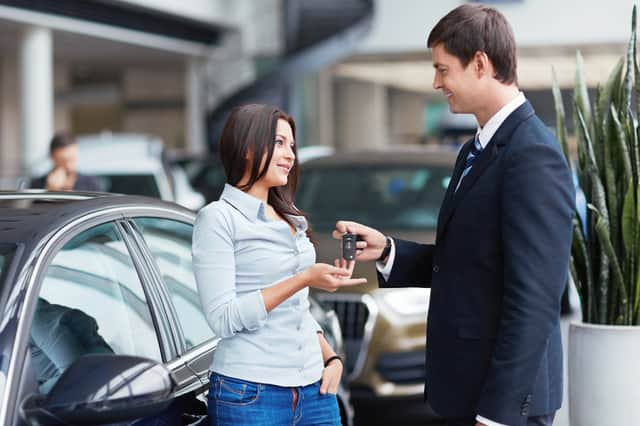 Used car prices have stalled after months of sharp increases, according to a leading online marketplace.
Data for the final quarter of 2022 shows that prices were virtually unchanged compared with a year earlier and in the case of some popular models actually declined. The news brings some hope that secondhand prices may be settling after soaring for much of 2021 and 2022.
Figures from AA Cars for the 20 most in-demand cars on its site show that prices between October and December were just 0.2% higher than in the same three months in 2021, compared to a 9.2% increase in the previous quarter.
Average prices across the site were £16,358 in the final quarter of 2022, compared to £16,319 in 2021 but the figures disguised huge variations in the values of different models. The asking price of the most popular model - the Ford Fiesta - dropped by 2% year-on-year to an average of £11,095, while other small cars such as the Toyota Yaris rose in value by up to 15% to an average of £15,722.
Data also shows that demand for electric cars slowed compared to the previous year, something that AA Cars director Mark Oakley said could be down to drivers looking for more affordable cars as households come under increasing financial pressure, as well as the falling cost of fuel.
Across its site the used car specialist saw searches for EVs drop from 11.2% of all searches at the end of 2021 to 4.8% in the last quarter of 2022. In contrast, searches for petrol cars rose from 4.6% to 55.1% in the same period. Recent figures from valuation experts Cap HPI also suggest that demand for used EVs may be cooling, with some models suffering rapid depreciation.
Oakley commented: "For anyone considering buying a used car, this might be a good time to start looking. Prices are levelling off, or starting to fall, for many of the UK's most popular used models.
"However the pattern isn't uniform, with small cars like the Toyota Yaris and Fiat 500 still seeing double-digit rates of annual price growth. Hatchbacks and city cars are particularly attractive in the current market thanks to their lower purchase prices compared to SUVs, and their superior fuel economy. Buyers' appetite for cars that are affordable to buy and cheap to run may also be behind the declining interest in EVs."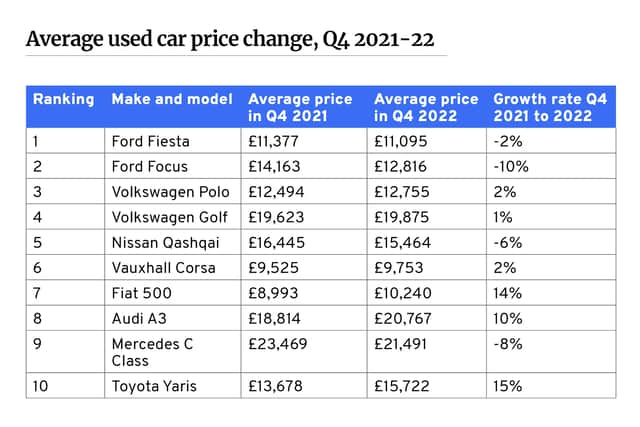 The latest figures represent a significant slowdown after used car prices rocketed in 2021 and 2022. In April 2022 price growth peaked, according to Auto Trader, with like-for-like average asking prices increasing 32% compared to April 2021.
That spike was largely down to increased demand for used cars as buyers faced long waiting lists for new cars and more people sought out private transport post-pandemic. Since then the supply issues facing the new car market have eased and the rate of price growth has been slowing.