East Dunbartonshire Council help ensure there's plenty of fun for free at this summer's upcoming Kirkintilloch Canal Festival
East Dunbartonshire Council have announced a treasure chest of free family fun at this summer's Kirkintilloch Canal Festival.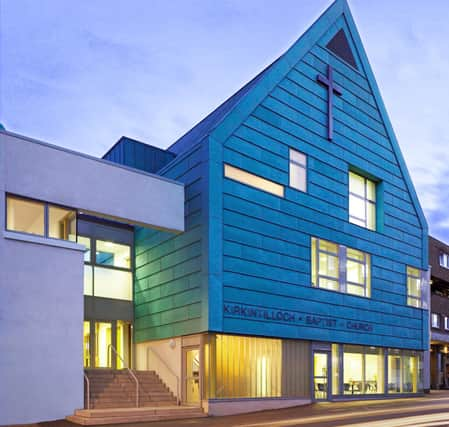 Excitement is rising for the annual celebration, with a range of fun for all the family on the horizon.
And it has been made all the more accessible thanks to the local authority who have worked with Kirkintilloch Baptist Church to create a free 'family fun zone'.
Based at the church's Townhead premises and car park, events will run on the Sunday Funday from noon until 5pm.
Entertainment will include inflatables area for primary school-age children; iInflatable laser quest for secondary school-age children; a music stage; toddler and teen zones; and inflatable pillow fighting.
Rev. Mark Fyfe told the Herald: "We are delighted to be serving our community and working with the Council again to offer free fun for all the family on the Sunday Funday.
"The church counts it a real privilege to help in our community in a variety of ways. This is only possible thanks to our wonderful volunteers and staff team. We look forward to seeing you all."
The free fun zone will also see have a gaming screen, face painting, crafts, cream teas in the café, free tea, coffee and tray bakes outdoors.
The festival takes place on Saturday, August 26 from 5pm to 10pm at Southbank Marina, and on Sunday, August 27 from noon to 5pm at the Marina, Cowgate, Townhead and Barleybank.
There will also be activities in the week leading up to the festival.
In general, there is a strong emphasis on free activities and attractions at this year's festival, including a free Saturday evening concert and fireworks from 7pm, with the Sunday also seeing classic cars, canoeing, archery, live music, street theatre, magician and more.
Council leader Gordan Low told us: "We're proud to work with a range of partners to deliver the canal festival – including Kirkintilloch Baptist Church.
"Well done to all involved for their continued enthusiasm and commitment.
"We know many families are facing severe financial challenges at this time so it's important we provide as much free entertainment as possible."