Volunteer now: Spare a little time to make a huge difference to those who most need it in your community
Want to make a huge difference to someone's life – then why not volunteer to help members of your local community? During Volunteer Week at the start of June, G64 Community Support is appealing for new volunteers to sign up and get involved.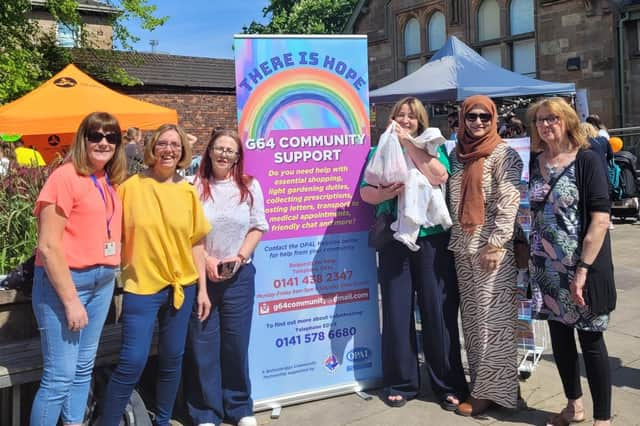 You only need to have a few hours to spare each week in order to join this amazing service offered by G64 Community Support. No amount of hours is too few – and whatever time you can give will make a huge difference.
G64 Community Support is working with East Dunbartonshire Voluntary Action and OPAL East Dunbartonshire Information Line on the Bishopbriggs Community Partnership scheme to provide essential help for the elderly, vulnerable, people who are socially isolated and don't have anyone else to help them. It covers the Bishopbriggs, Auchinairn, Torrance and Balmore areas.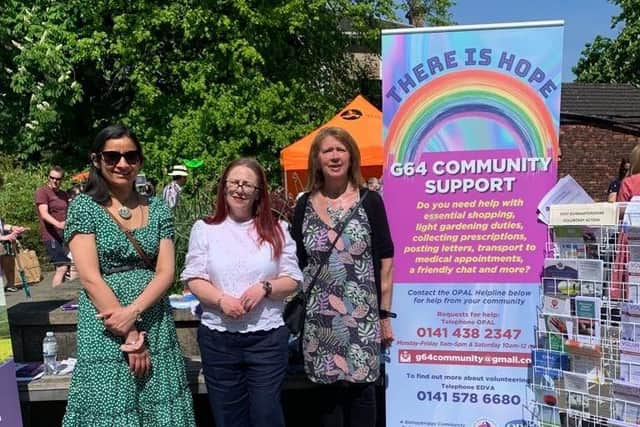 Just join the wonderful group of local volunteers to help those who need it with regular shopping trips or food bank collections, or perhaps you can take them to a hospital appointment, collect their prescription, do a little light gardening or just let them know someone is thinking about them with a friendly phone call or post their letters.
Or you may prefer to help in an admin role to support the volunteer work?
There are also social events for clients and volunteers, with coffee mornings around key times of the year such as Easter, during the summer, Halloween and a party for Christmas.
You just need to be aged 16 years or over in order to volunteer. Full training is provided and any out-of-pocket expenses are paid.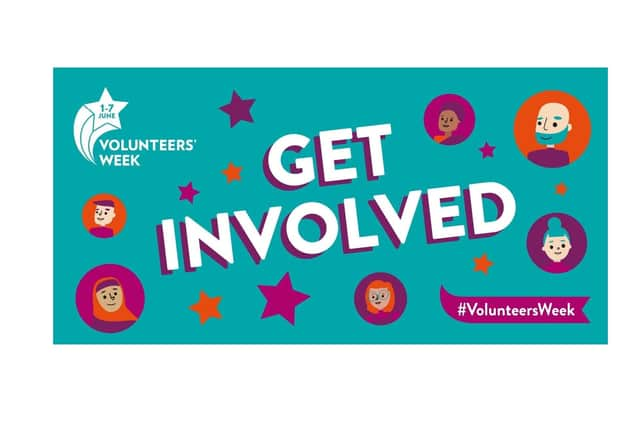 Janice MacLaren, of G64 Community Support, said: "All of these events help to reduce the clients' loneliness and isolation, improving their mental health with phone calls, visits and by taking them out."
She added: "It also has a positive impact on volunteers, as they are making a significant difference in the lives of others in their community."
Dorothy relies on G64 Community Support, as she would be unable to get her shopping without them. She finds the volunteers very friendly and quick to attend to her needs.
Isobel says that their volunteers are a lifeline and offer a "first-class, excellent" service. She also enjoys their events and really appreciates all that they do.
"I love that although I don't have a lot of time to offer, any help I can give is greatly appreciated by the clients and helps a wonderfully supportive volunteer team." Susan
"Having moved to the area, I wanted to find out about the community and help if I could. Volunteering with G64 Community Support has helped me feel part of the community. I've really enjoyed chatting to the clients at the Easter party and the other volunteers have been so welcoming. I would recommend it to anyone with a little time to spare." Jane
More volunteers are urgently needed so that G64 Community Support can help even more clients in the area.
No minimum hours are needed to become a volunteer – just offer whatever free time you can spare. Any time you can give will be greatly appreciated.
Get in touch by calling East Dunbartonshire Voluntary Action on 0141 578 6680 or email [email protected]
If you need the support team's help, call the OPAL helpline on 0141 438 2347 on Monday - Friday, from 9am-5pm. You can also find them on Facebook.