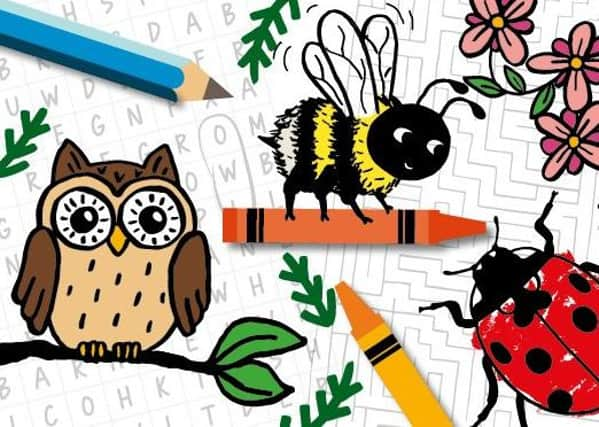 A series of activity sheets for younger children has been created by FLS that will help to keep them entertained – and away from a screen for a while.
As well as some nature-themed colouring sheets, they can also puzzle their way through a bee maze or, for older children, tackle a woodland related word search.
Sarah Price, design manager for FLS, said: "With so many people working from home and children not going to school, family life under Covid-19 lockdown is a bit hectic for many people.
"But young imaginations still need feeding, arty hands need things to do and energy needs to be burned off.
"So we thought we'd help by providing some resources that – with the addition of some crayons and pencils – should keep younger children busy for a while.
"Our activity sheets are a fun way for younger children to be creative and to learn and, by helping them to focus on the natural environment, are also a great way to bring nature's calming and relaxing influence directly in to the living room.
"We hope to be able to add new sheets regularly so that there will be new challenges and activities for them to look forward to."