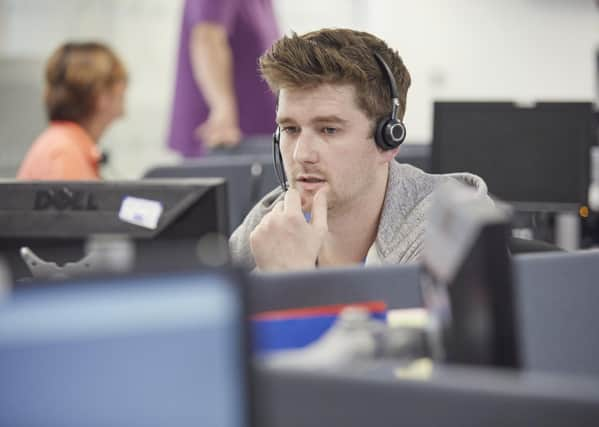 Sure kids are resilient; they're painting rainbows, baking, creating, raising funds and trying to make the best of a bad situation.
But if we as adults are frightened, imagine how you would have felt in your seven or 17-year-old shoes.
The number of calls to Childline in the last few weeks proves young people are every bit as concerned as the rest of the population.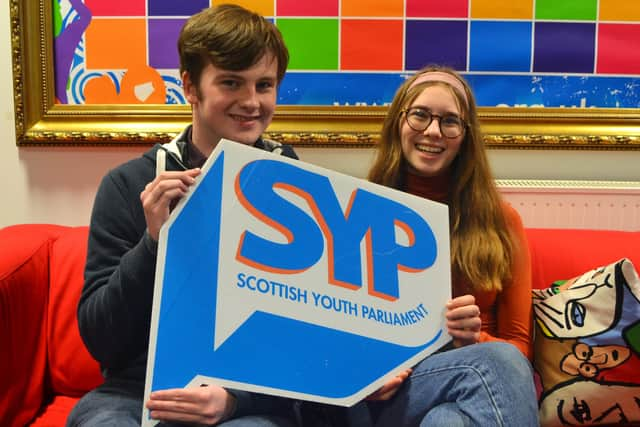 Run by the National Society for the Prevention of Cruelty to Children, the helpline founded by Esther Rantzen has received almost 400 calls from children in Scotland about coronavirus.
Some 390 counselling sessions were held between the end of January and April 8, three quarters in the latter three weeks.
Across the UK, there have been 2200 counselling sessions in that time.
In more than half of the contacts, children talked about concerns over their mental or emotional health.
Despite Childline having to close the night service for the first time and having a 30 per cent drop in volunteer hours due to self-isolation, it's battling to still be there for children across the UK.
But to continue to support children, and adapt to the ever-changing situation, the NSPCC has launched an emergency appeal, We're Still Here for Children.
It is urging people to visit its website and donate £10 to help fund vital services like Childline, so the charity can continue to answer calls from young people who desperately need to talk.
Peter Wanless, the charity's CEO, said: "At this uncertain time, when children's lives have changed so dramatically, the NSPCC needs to be there as a reassuring voice for the most vulnerable in our society.
"Sadly we know that, for many, home isn't a safe place and children need our counsellors more than ever.
"This is the greatest challenge we've faced in decades and we are calling on the public to help us be here for children."
Young Scot and the Scottish Government have also joined forces to cut through fake news and provide information to young people on Covid-19, how to prevent catching it and steps to stop the spread.
Scottish influencers took to Instagram, TikTok, YouTube, Facebook and Twitter to share links, including singer Nina Nesbitt, tennis player Jamie Murray, rugby star Stuart Hogg and Blethered podcast host Sean McDonald.
The website, which includes information and advice from NHS Inform, is continuously updated.
Louise Macdonald, Young Scot chief executive, said: "We want to make sure young people have a place to turn to for information they can trust. To help them, we have published quality-assured information on what's happening, the simple steps to take to help prevent catching Covid-19 and how to avoid spreading it to others."
On Friday, the Scottish Government also announced a world-leading digital resource Mind Yer Time.
It was co-created by the Scottish Youth Parliament and Children's Parliament, with the support of over 650 children and young people across the country.
Originally commissioned by the government prior to the Covid-19 pandemic, Scotland has become the first country in the world to develop a resource to promote healthy consumption of screens and social media.
Launched at a time when Scots aged eight to 25 are spending an unprecedented amount of time online, it will provide vital support during this challenging period at MindYerTime.scot.
The resource explores hard hitting issues such as online bullying, body image and reducing time wasted online, with official NHS and Government approved advice and services.
It also features top tips from children and young people to make the most of your time online.
Clare Haughey, Minister for Mental Health, said: "I can't think of a better time, when we are all adjusting to a new way of life and spending more time online, for this advice to be published.
"Social media has the potential to be used in a hugely positive way but we want to ensure young people are properly informed on how it can also promote unrealistic expectations."
First Minister answers questions from young people
Twelve children across the country put their questions about coronavirus directly to the First Minister, Nicola Sturgeon, as she took part in a special question and answer in an effort to address some of the concerns they are facing.
Parentclub.scot – an online information and support hub for parents in Scotland – invited children to submit their questions to the First Minister via video clip in an effort to help anyone who may be feeling anxious or scared.
How does coronavirus spread? and Why can't I see my gran? were among the questions put to the First Minister.
Addressing each child and answering their questions, the First Minister also talked about the need for proper hand washing frequently, the symptoms to be aware of and explained the importance of staying home and minimising contact with other people.
Nicola Sturgeon said: "We have introduced lots of changes to try and limit the spread of the virus and children across the country are having to accept a very different way of life right now, without much time to understand why.
"I know that some will be thinking it's scary and I understand that. We want to help them at this difficult time by reassuring them that it's okay to be feeling this way and to answer some of the key questions they have.
"It was a very important Q&A for me and I did my best to give them the answers they needed.
"We want children and their parents to feel as reassured as possible. We know that they need up-to-date information, clear guidance and continuous reassurance as they navigate this change to their lives.
"Parent Club offers guidance and support at this challenging time. We're encouraging parents to use it as a trusted source of information."