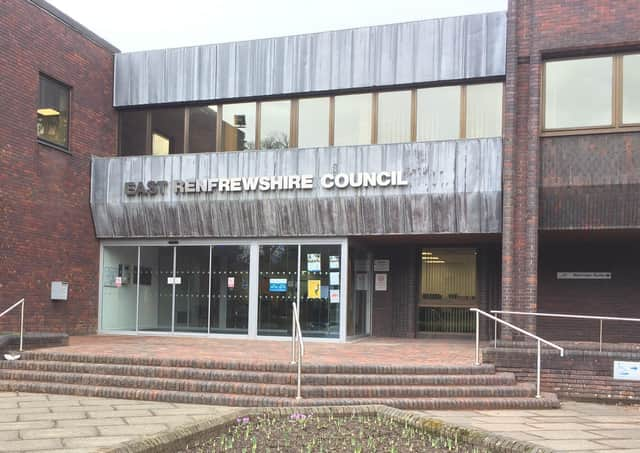 The latest monitoring report presented to the council's cabinet members revealed the predicted overspend is now under £3m by the end of the financial year.
A council officer said both confirmed and anticipated government funding had altered the figure.
"I'm glad there's a significant improvement on the position we reported on June 24," she said.
"On the basis of the latest information, the year end overspend we are predicting just now is £2.842m.
"That's just over one percent of the annual budget."
The overspend of over £8m had been forecast in a report to the cabinet at the end of June.
The new "much smaller" predicted overspend reflects "quite a few changes", the council officer added.
She said: "Both confirmed changes in the level of government funding and anticipated other government funding to address the Covid pressures.
"In particular assumptions on the latest consequential announcements from the UK Government back in July, which haven't yet been confirmed."
The council is also waiting on more information on a UK Government announcement of a scheme to replace income lost by local authorities due to the pandemic.
It "has not yet been translated into an amount".
The council officer said: "We've had to just make the best assumptions we can as to how much additional grant we will get from these sources.
"We are looking a bit more hopeful and we do have increased clarity now on the requirements for the reopening of schools.
"The children are back 100 percent of the time now.
"In June we were trying to plan for all scenarios, blended learning and part-time accommodation. That was going to be even more costly."
The council is "still in discussion", via COSLA, with the Scottish and UK Governments about funding.
"If all else fails we've still got a bit of reserves, not as much as we have had," the officer said
"This forecast could be subject to change if the government funding levels that we are anticipating aren't in line with our forecast."
She said there could also be change if there is a second spike of Covid or if the economic downturn "hits a bit harder", particularly when the furlough scheme ends.
Council leader Tony Buchanan added: "I think it is a significantly improved picture since the one at the end of June but again one with an element of warning across it.
"A lot of it is still dependent on how things continue to move forward, whether that is through additional resources that we are able to receive or indeed whether there are changes because of the pandemic."