After two years of online launches, Michelin will introduce a new restaurant selection for the famous guide at an event at Siilverstone Circuit on Monday. The new distinctions and awards will be announced to chefs and professionals of the restaurant and hospitality industry. In addition to the coveted Michelin Stars and Michelin Green Stars, other special awards will be announced.
Gwendal Poullennec, International Director of the MICHELIN Guides commented: "After two years without being able to organise a physical event in Great Britain & Ireland, we are thrilled to be back with what should be a warm, exciting and friendly gathering. The Michelin Guide team is on hand and busy organising a celebration to fully reflect the talent, commitment and resilience of the British and Irish gastronomic scenes – a celebration all the more welcome in the current challenging economic climate".
The event will be broadcast live via the Michelin Guide YouTube channel.
Last year Unalome by Graeme Cheevers was awarded a One Michelin Star rating months after opening near Kelvingrove Park. Cail Bruich on Great Western Road retained its one star rating.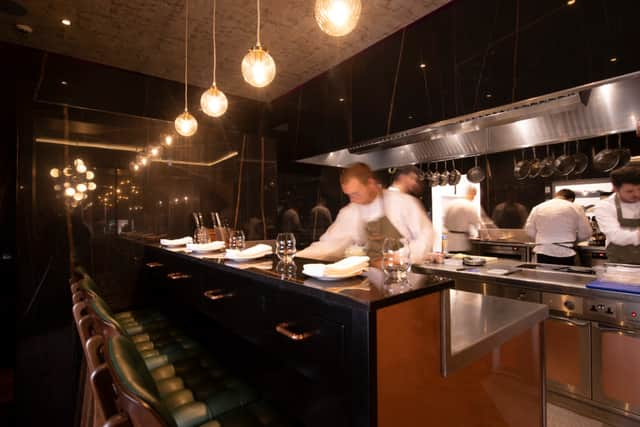 The Michelin Guide said: "His name will be familiar to most foodies as he's left his mark on a number of kitchens around Scotland and in Unalome, his first solo venture, Graeme Cheevers has created a restaurant for all occasions. Bold, sophisticated dishes display his classical leanings, as he uses his considerable culinary skills to pay respect to the finest of Scottish produce."
The entry for Cail Bruich reads: "Cail Bruich means 'to eat well' and this smart restaurant run by two brothers certainly lives up to its name. Its location on a main intersection might not be the most appealing but there's no shortage of guests who are drawn here by Lorna McNee's refined, confident cooking.
"12 years working with Andrew Fairlie has given her the utmost respect for the quality of her ingredients and a great understanding of how to handle them, and while she continues to follow his classic principles, she also brings a level of creativity to the table. Passion and precision lead the way but she also has restraint, with her focus on just a few ingredients combined in perfect harmony.
"Flavours are perfectly weighted and her dishes are notable for their balance. To see her skills in action, book the kitchen counter and choose the Chef's Tasting Menu."
There were 164 one Michelin star restaurants in the Michelin Guide for Great Britain and Ireland 2022, 19 of which were new.
Ox and Finch, Ka Pao and Celentano's in Glasgow currently hold Bib Gourmand distinctions for "good quality and good value cooking" alongside Monadh Kitchen in Bearsden.