Kaitlin Wraight: I've lived in Glasgow for six months and these are my favourite places
After moving to live in Glasgow, here's what I have discovered
Watch more of our videos on Shots! 
and live on Freeview channel 276
Visit Shots! now
It's been six months since I moved to my flat in the East End of Glasgow, a move of convenience for work after living in Falkirk for most of my life. Falkirk is a small town in the centre of Scotland, barely 20-minutes away from our two largest cities by train, however the culture and lifestyle it offers is drastically different, and despite having spent considerable time in both places prior to relocating, days out were largely dictated by the timing and price of public transport.
The biggest shift in my daily routine is that previously, after around 5pm during the week when all my commitments had been met, I would return home as a recluse. Now, when I finish work there is still an active world outside - shops are open, pubs and restaurants are busy - and that is when my day usually begins.
As I moved here with a clean slate and no expectation, I've spent the past six months figuring out what Glasgow has to offer. Here is a list of the places I now love and return to on a regular basis: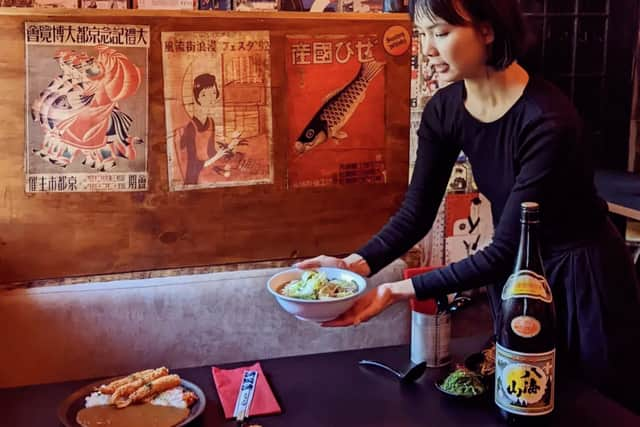 Ramen Dayo - Finnieston
My best friend Delia started working in the kitchen at Ramen Dayo around the start of summer so this is where I'll hang out if I'm around that side of the city. Our mutual friend spent a lot of time in Thailand growing up and has introduced me to a variety of authentic Asian dishes, which is how I developed a taste for this genre of food and now consider it my favourite.
An American tourist once stopped Delia and I on the street and asked what we'd do if we had a few hours to spare, and we all ended up here. She later described it as the 'best ramen in Glas-cow' and I do not disagree.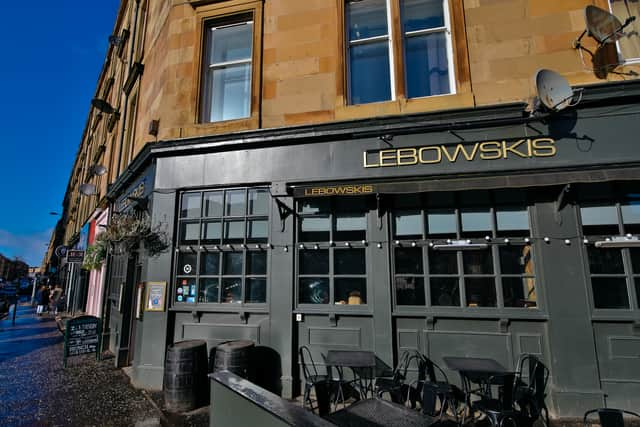 Lebowskis Bar
To me, Lebowskis is home to the best vegan White Russian in Glasgow and the most amusing pub quiz. I first came here because I was intrigued after seeing the movie that inspired its theme but am now a regular. One, because it's only doors down from Ramen Dayo and two, because I like the staff.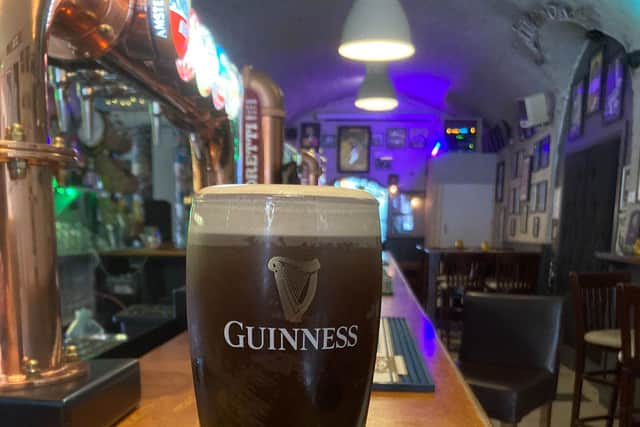 McChuill's
Back to the East End now. Around the same time I moved through here my boyfriend's band Brogeal started a monthly residency at McChuill's - Vicar Street Social. It originated as a local band night back in Falkirk at a bar called Rialto (located in the centre of Vicar Street); we spent a lot of time there because some of the group were staff. In need of some extra cash, one of them organised a ticketed event where they got two other bands to play with them and thereafter the format became a regular fixture, though headliners initially rotated.
Rialto closed for a while back in January, later reopening as a DJ club. After Brogeal played a St Patrick's Day set at McChuill's, it was suggested that Vicar Street Social make a permanent move to the city.
I like McChuill's because it's familiar, there's a connection to home I haven't found elsewhere in Glasgow.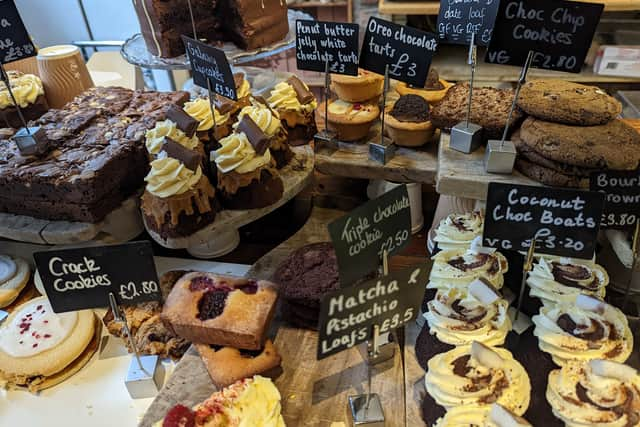 Riverhill
I was initially pulled in by the aesthetically blue shopfront, though my custom has been retained by the excellent homemade soup - almost always vegan. Riverhill has become my regular city centre lunch spot. I also rate the coffee supplied by Dear Green Roasters from the East End and their cakes.
Barras Market
If you're a fan of vintage fashion the Barras should be your holy grail. On more than one occasion I have manifested a particular item of clothing that I want, popping down during the weekend and seeing it hanging on a stall, my exact size and at a perfectly reasonable price.
I have furnished half my home with antiques sold from this lot, covered my walls with the work of local artists I've had the opportunity to speak to. I've bought jewellery, records, authentic chai tea. The street food here is some of the best I've tasted. I spend a lot of time at the Barras and bring down any visitors to Glasgow that come my way.
Kaffateria
I go here because it is convenient - located in the centre of town beside Queen Street train station, open until 7pm and has a quiet upstairs seating area where I can plug my laptop in and concentrate. It's the kind of place you can work from home without being at home. The coffee is good and while on the food side it doesn't have that many vegan options, what it does is excellent and reasonable in price.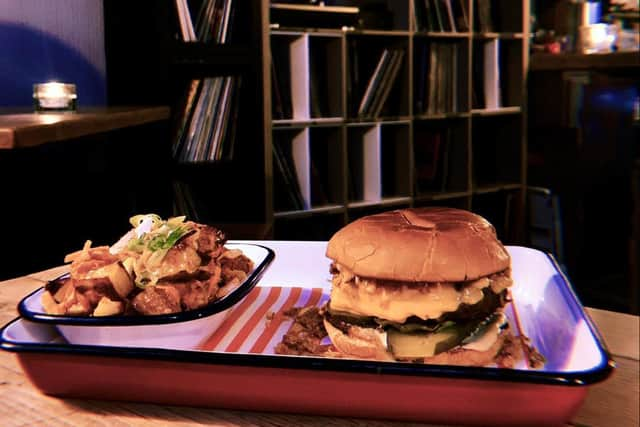 Redmond's
This is my local and the first pub I'll take friends visiting from elsewhere. There's something on almost every night of the week, whether it be a pub quiz or live music, but the atmosphere is always fun. They will play any record you bring and also have a wide selection of music you can request. The food's great too.
Papercup
The producers of my favourite coffee in Glasgow - though I am biased, my cousin is the roaster.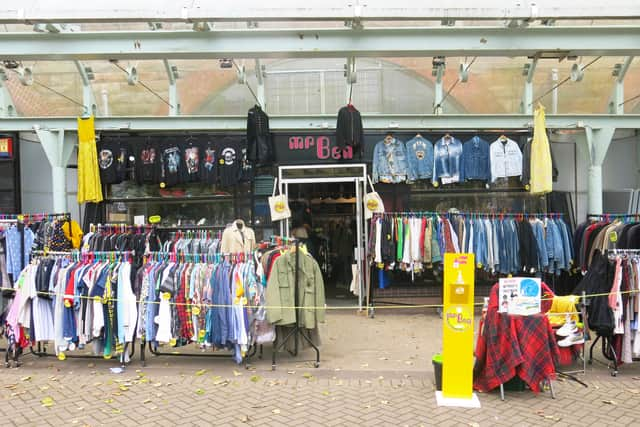 Mr Ben
Mr Ben is where I learned to appreciate vintage fashion. Before I moved my friends and I would come through for day trips with the primary purpose of visiting this shop. I'll go here if I'm looking for a statement piece such as a jacket or accessories. They also have a wide selection of Levi jeans and cashmere sweaters of exceptional quality.
The Prince & Princess of Wales Hospice Shop - Queen Street
Never have I had such an abundance of luck with a charity shop, I have bought some of my treasured favourite belongings here. I pass the place when I walk into town so tend to make an effort to browse.
Monorail Music
The location of my favourite record store. Now, I have visited a lot of vinyl stockists in Glasgow, all of them great. However, Monorail probably aligns more closely to my own music taste and am therefore more likely to make a successful purchase. I also like that there's a vegan bar and restaurant next door.
Saint Luke's
I would tend to rate the performer over the venue, however, the best performance I have ever witnessed happened within this former church and I attribute at least a part of the experience to the setting. The Irish folk band Lankum played here back in May - a hauntingly beautiful set made even more stunning by the stain glass windows that surrounded them and the huge organ that made for a backdrop.