Stay active this winter: why now is the ideal time to discover the scenery right here near Glasgow
There's so much to explore right here around Glasgow, so battle the urge to snuggle up indoors as the seasons change and head out to make the most of these winter walks and outdoor activities.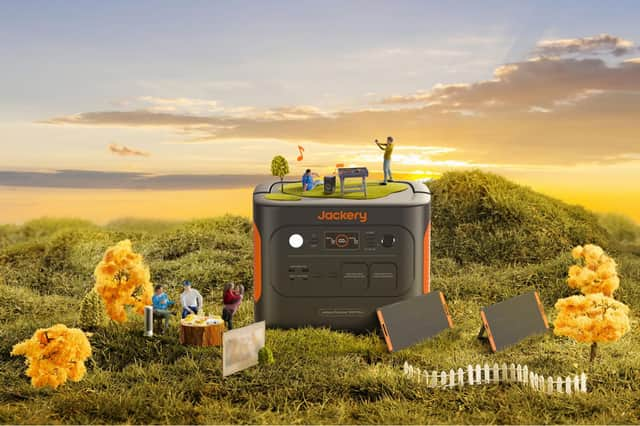 From city parks to nearby natural wonders, there's plenty to explore on our doorstep during the colder months. So wrap up and step outside, take a big lungful of fresh air and enjoy the stunning scenery we're surrounded by!
With numerous opportunities for winter walks and outdoor activities, here are some suggestions to get you started:
Pollok Country Park: The house may be closed for renovation, but Glasgow's largest park is a lovely place for winter walks. Explore the woodlands and meadows and check out the Highland cattle, which are an interesting sight in the winter landscape.
Kelvingrove Park: A picturesque setting for winter strolls in the heart of Glasgow, you can walk along the River Kelvin, visit the free Kelvingrove Art Gallery and Museum, and admire the park's various statues and fountains.
Cathkin Braes Country Park: If you're into hiking or mountain biking, this area of outstanding natural beauty eight miles south of Glasgow offers panoramic views of the city and surrounding areas. There are a number of routes, and dogs are welcome; cyclists can try out the mountain bike trails built for the 2014 Commonwealth Game while taking in the winter scenery.
Loch Lomond and the Trossachs: If you haven't yet visited this national park, make it top of your bucket list this winter – it boasts 21 Munros (Scottish mountains over 3,000 feet), 19 Corbetts (mountains measuring between 2,500ft and 3,000ft) and 22 large lochs. For walkers, cyclists or horse riders there's so much to explore; you can also try out climbing, fishing, kayaking or golf.
For those who enjoy more challenging winter hikes, Ben Lomond on the eastern shore of Loch Lomond is the most southerly of the Munros. The summit offers breathtaking views, especially when dusted with snow.
The Campsie Fells: Just 19km north of Glasgow, the Campsie Fells are a range of gently rolling hills that offer beautiful walks all year round with a range of paths and stunning hill views. Explore the Earl's Seat, the highest of the Campsies, for its spectacular vantage points.
Mugdock Country Park: This family-friendly park offers a variety of walking trails through woodland, heathland, marshland and moor along with a loch and a ruined castle – everything you want from a day out just ten miles outside the city centre. There's even the chance to try stargazing sessions during winter.
Glasgow Botanic Gardens: For something a little more sedate, these beautiful gardens offer a peaceful escape within the city, and the extensive plant collections remain attractive year-round. Enjoy leisurely walks among the glasshouses, including the magnificent Kibble Palace, one of the most prestigious iron and glass structures left from the Victorian era.
Stay safe and warm this winter
Whether you prefer a leisurely stroll or a challenging hike, Glasgow and its surroundings offer plenty of opportunities for outdoor fun during the colder months.
But before embarking on any outdoor activities during the winter, be sure to check the weather conditions, dress warmly, and carry essentials like maps, navigation aids and extra clothing.
Check out the latest mobile power solutions
Jackery is the world's leading expert in portable and environmentally friendly power solutions, dedicated to empowering outdoor enthusiasts and homeowners with reliable and clean energy. As the world struggles with energy crises and the effects of climate change, developing sustainable and efficient energy solutions is essential. Jackery is committed to this mission and is taking the next step in mobile power solutions: its smallest unit can even be taken on a plane with you.
Jackery's products are designed to enhance the way people live, work, and play, whether in the great outdoors or emergency situations at home. Backed by a team of passionate engineers and a mission to bring green energy to all, Jackery revolutionises the way people stay connected and powered up wherever life takes them.
The company is kicking off this year's Black Friday extravaganza with selected power stations and solar generators up to half-price, from today (Friday, 17 November). One of the largest Black Friday deals include the Explorer 1000, available with a capacity of 1002Wh and with a whopping 50 per cent off at only £524 (RRP £1049) when purchased directly from the Jackery Amazon Shop.