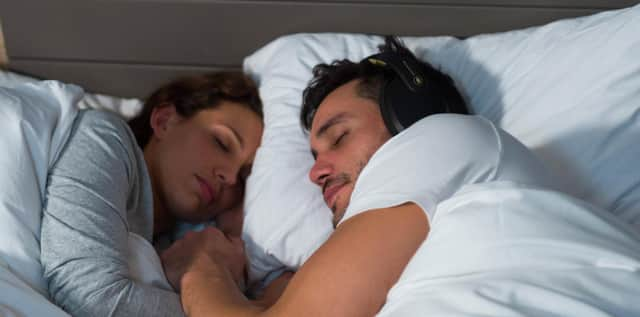 Many of us struggle to get a proper kip for all sorts of reasons, from a snoring partner to a simple inability to relax.
These headphones have been designed by sleep scientists to deal with these oh-so-annoying problems and, hopefully, let you get a restful night. They even come with an eye mask.
Mind you, you might be kept awake thinking about the price - they weigh in at around £350.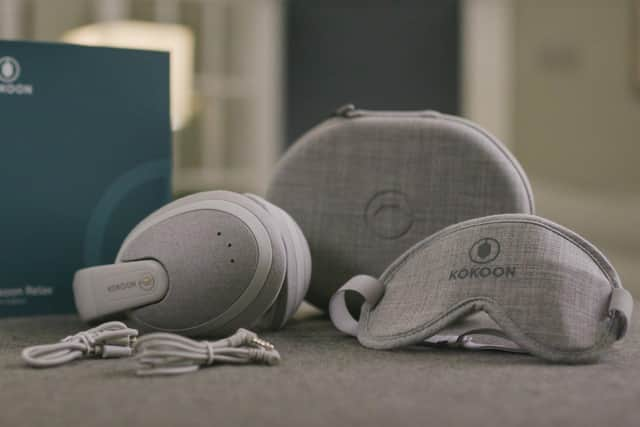 So what do you get for that substantial wedge of your hard-earned?
First off, they're beautifully made. In Kokoon's words, they have ventilated ear-cups made from soft silicone that mould to the shape of your head. Soft fabric coverings are removable and can be washed. The sensors in the headphones are "mounted in silicone so soft, you won't even feel them".
What sensors?, you might ask. Well, here's the clever bit. Again, according to the makers, "the Kokoon headphones and app work together to prevent disturbances intelligently.
The headphones feature active noise cancellation and passive noise isolation, while the app and sensors detect you falling asleep and introduce white noise to help block any unwanted sounds."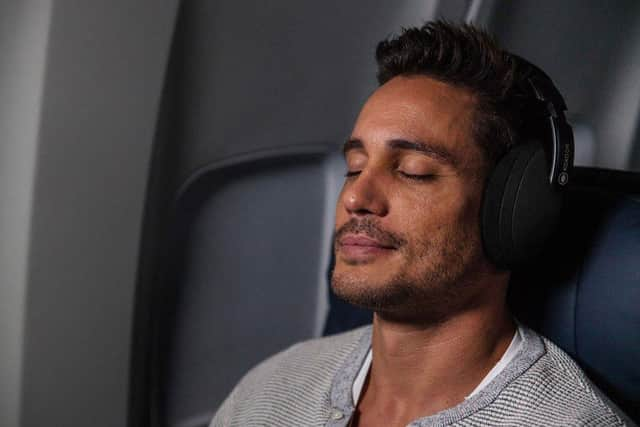 This set-up, apparently, is designed to work for any kind of disturbance, from the aforementioned snorer next to you in bed to noisy neighbours, aircraft or loud traffic. They're said to be good to use on aircraft too.
The sensors, which are mounted on rubber cushions inside the earpieces, work over time to monitor how well you're doing in the quest to drift off, checking your brainwaves and whether you're tossing and turning or lying peacefully.
Kokoon says that eventually the headphones and app, by monitoring your sleep patterns, will tell you the best techniques for you to nod off successfully.
They do this by helping you understand how well you sleep, tracking improvements and giving you personalised recommendations.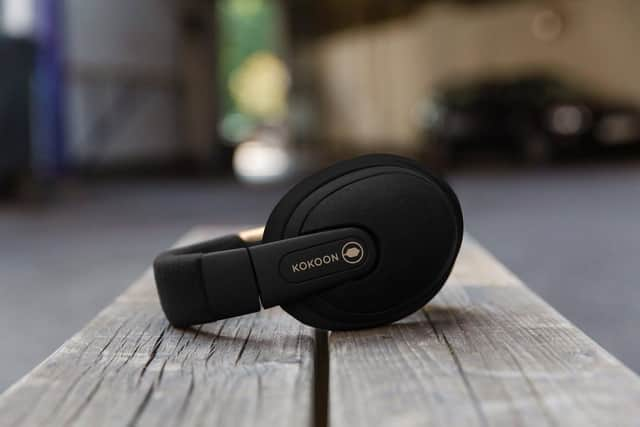 Sleep scientists, say the makers, helped create the Kokoon audio library featuring sleep exercises, soundscapes and relaxing music.
So are they any good? First off, you may not be keen on wearing headphones in bed, particularly if you sleep on your side. Kokoon recommends trying different positions, different pillows, - particularly soft, deep ones - and giving yourself at least 10 nights to get used to them.
Quite a hurdle, you might think, particularly if you're already struggling through lack of sleep.
Before all that, you'll need to download the Kokoon Relax app on your phone to use the full features. And then, away you go…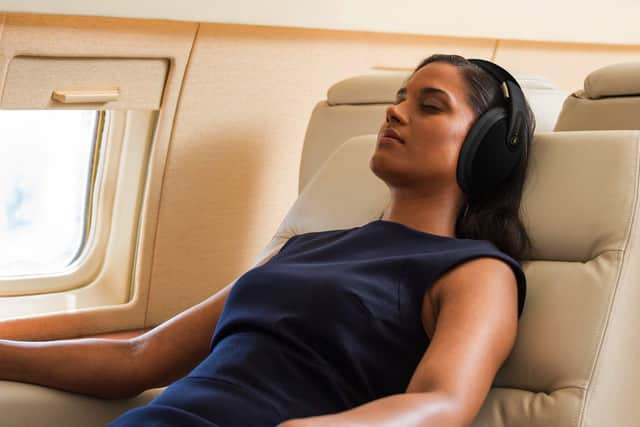 There are guided programmes to familiarise yourself with the headphones and a selection of sleep exercises to help you nod off.
You'll also find all manner of relaxing music tracks to ease your passage into sleep, ranging from ambient to piano to meditative. And very soothing they are, too.
The app also features guided sleep programmes lasting around 20 minutes to help you fall asleep, guided relaxation shorts of 10 minutes or so to aid relaxation and soundscapes such as a cosy cottage or rainfall to ease the journey into sleep.
So how did I get on? As I've said, the headphones are very comfortable to wear, and I soon found myself drifting to the soundscape of a meadow in summer, the neighbour's yapping dog a distant memory.
My only problem is that I am a confirmed side-sleeper. I often start off lying on my back but as soon as I begin to drop off I need to turn on to my side. I also hate soft pillows, which makes Kokoon's recommendation for side sleepers somewhat tricky.
But in the interests of giving the headphones a fair crack of the whip, I fished out a particularly feathery pair and gave them a go. And do you know what, I was soon sparko.
So far my partner and I have both tried Kokoon with largely positive results. She was very happy to report that my snoring no longer disturbed her, and I'm pleased to say that while she had them on I wasn't packed off to the spare bedroom.
Early days yet, but Kokoon could be the way forward for us. They certainly seem to be a beautifully made and well thought-out product. Expensive they may be, but if they work for you and end the misery of being wide awake at 3am, they'd surely be cheap at twice the price.