FLYING HOME FOR CHRISTMAS - HEALTHCARE COMPANY DEMYSTIFIES RULES FOR THOSE TRAVELLING DURING THE FESTIVE BREAK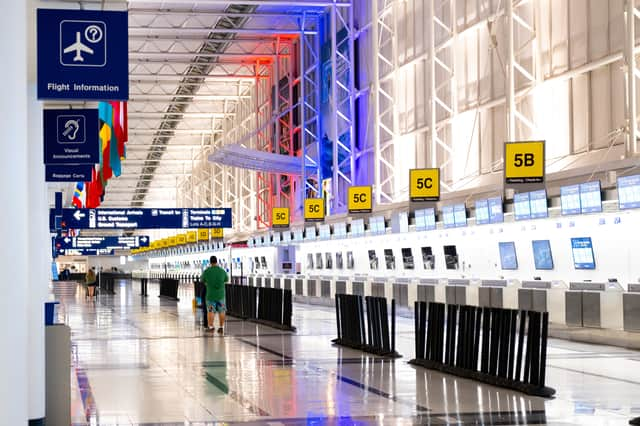 Whether you're traveling abroad to see family over the Christmas holidays, or friends for New Year, a healthcare company has demystified the process and rules we all must follow, after the recent imposition of new travel rules from the government.  
Although international travel resumed after successive lockdowns in May 2021, the UK moved its green and amber list countries to a single footing in October, leaving just a single red list. 
The government recently confirmed that every traveller coming to the UK must now do a Day 2 PCR test, in addition to the pre-existing outbound tests; returning either a negative PCR or LFT test results. 
Coming to terms with all the recent changes has been challenging, even for the most frequent flyers.  
Research from Everything Genetic has also shown a 150% increase in those searching for PCR tests online in the run up to Christmas, partially on the back of media articles suggesting difficulties securing kits and supply chain problems. 
Simon Davis, the Commercial Director at Everything Genetic, has been working with individuals and businesses since the start of the pandemic to overcome challenges and confusion when it comes to testing.  
Simon has come forward to cut through the noise and demystify what those travelling need to know about Covid testing if they're venturing overseas or returning to the UK over Christmas and the New Year. 
Simon comments: "Government advice is changing regularly here in the UK, and specific rules can be different again for devolved nations. As a result, we'd suggest regularly checking online on the government website.  
"For example, since the start of December, Day 2 lateral flow tests are no longer accepted for travellers entering the UK. Travellers are now required to take a lab-based PCR test on Day 2, which have increased sensitivity, and are able to sequence any positive samples to determine variants. 
"Everyone entering the UK must now take a PCR or lateral flow test prior to entering the UK for coronavirus (COVID-19), with additional action needed, according to your vaccination status and travel history on arrival. 
"Current advice dictates that if you've booked a flight abroad, or you're arriving in the UK from abroad, there's two main options. These rules also apply to ferries and cruises: 
Firstly, if you're travelling from one of the Government's 

red list countries

,

 you must 

quarantine for 10 days, take a lateral flow pre-departure test when coming back to the UK, and when you're in the UK, you must take a Day 2 and a Day 8 PCR test. 

Note, there are currently no red list countries listed on the Government website, but the list could change.

 

And secondly, if you're travelling from a non-red list country back to the UK

, you must either take a Fit to Return PCR or lateral flow test prior to departure. This is where the guidance splits; based upon whether you're fully vaccinated or not and require a Day 2 PCR test.

 
Simon continues: "For those who are fully vaccinated, you will still need a lateral flow or PCR pre-departure test when coming back to the UK, and also a Day 2 PCR test. If you return any positive results, you'll have to isolate as you would normally, in line with the Government's guidance. You must take this test on or before day 2. The day you arrive is day 0. 
"For those who aren't fully vaccinated, the above applies, but you must also take a Day 8 PCR test and quarantine for 10 days. You must take the first test on or before Day 2 and the second test on or after Day 8. The day you arrive is day 0. 
Everything Genetic has created the below flow chart to simplify the current guidance: