Celtic to negotiate settlement on legal claims of historical abuse at boys club
Celtic to begin negotiations to settle legal claims of abuse at Celtic Boys Club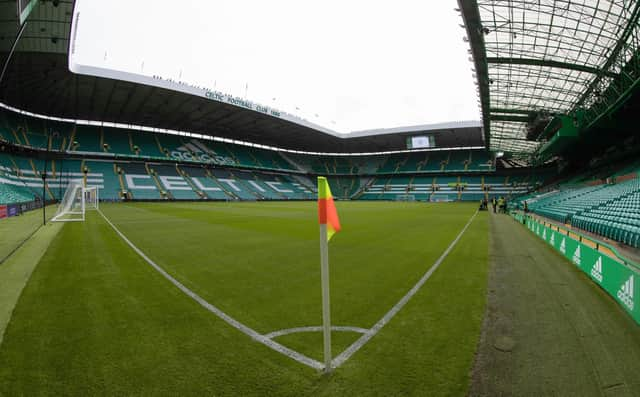 Journalists for BBC Scotland investigations and the Panorama programme have reported that lawyers acting for more than 20 former Celtic Boys Club players have been told that Celtic Football Club intends to enter settlement negotiations. The move follows prosecutions and convictions of former coaches and officials at the boys club for sexual offences against teenage players.
The report states: "Celtic previously said it was not responsible because the boys club was an "entirely separate" organisation.
"BBC News understands the club has not admitted liability. Celtic has been contacted for comment."
The investigations team have been following a group litigation against Celtic for alleged abuses at Celtic Boys Club. The boys club was established as a feeder team to the senior Celtic side in 1966.
The litigation led by Thompsons Solicitors, relates to historical claims of sexual assault by convicted paedophiles Jim Torbett - the founder of the Boys Club - and Frank Cairney, a former coach.
A hearing for the group litigation had been scheduled for October at the Court of Session before Lord Arthurson.
Celtic has been approached for comment.
In a statement, the law firm for the group litigation said: "Thompsons Solicitors are pleased to confirm that Celtic Plc have indicated their intention to enter settlement negotiations within the context of the Celtic Group Proceedings Litigation.
"This litigation relates to cases of historical abuse at Celtic Boys Club by convicted paedophiles, James Torbett and Frank Cairney.
"Celtic PLC have not formally admitted liability or made any other formal concessions but their desire to now enter negotiations to explore the possibility of a settlement of this action has been made clear.
"This means that parties will ask the Court to adjourn the forthcoming proof to allow work to be undertaken to value individual cases.
"We appreciate that there has been significant public interest in this action and hope that this comment clarifies the current situation."