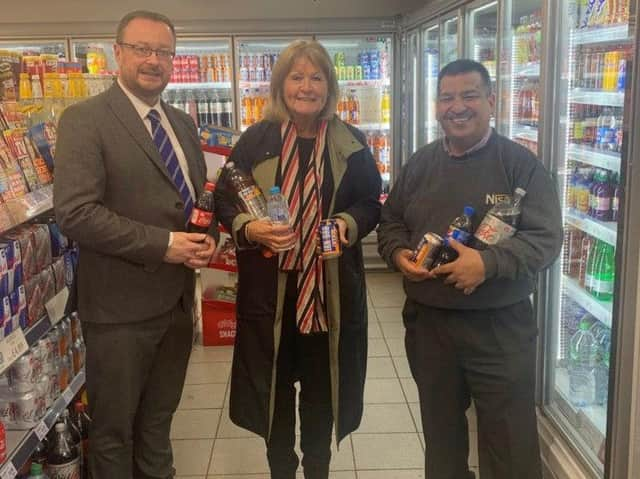 Abdul
Abdul Majid is fronting a new campaign urging his fellow retailers to report every crime committed in their shops so that more troublemakers can be brought to justice.
It's a message he believes strongly in, having witnessed many offences during the 38 years he has run his North Road Nisa store.
Abdul (59) said: " The most serious incident we've had was when my daughter was threatened with a knife during an attempted armed robbery.
"She was only 18 at the time. Luckily she had the sense to press the panic alarm and it frightened him off. The police quickly caught the guy and he was sentenced to four years in prison. I've been the victim of assaults, but thankfully the punches have missed."
Don't Put Up With It is spearheaded by the Scottish Grocers' Federation, of which Mr Majid is a past president.
Backed financially by the Scottish Government and supported by Crimestoppers and Police Scotland, it has been launched ahead of a new law coming into force later this year.
The Protection of Workers Act will mean that anyone who threatens, abuses, obstructs or assaults a shop worker carrying out an age-restricted could be charged with aggravated assault.
Abdul added: "However, the vast majority of my customers are fantastic. I've been very lucky over the years to have had such great support."