Bellshill woman tagged for six months at Airdrie Sheriff Court after admitting damaging a car in Coatbridge with pitch fork
A woman used a pitchfork to smash the windows of a car belonging to her friend's ex-partner.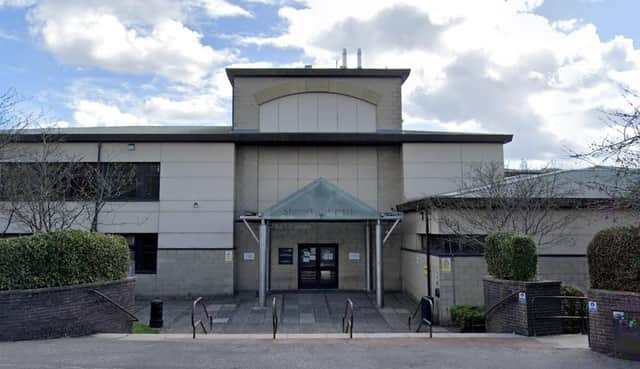 Shannon O'Donnell was also found to be in possession of a knife when police tracked her down a short time later.
O'Donnell, 29, of Bankhead Avenue, Bellshill, appeared at Airdrie Sheriff Court this week.
She admitted damaging a car in Mitchell Street, Coatbridge, on May 25, 2021, and illegal possession of a knife on the same day.
Annette Ward, prosecuting, said a man and his partner were at home with two children when they heard banging at the front door some time after midnight.
The man shouted 'Who is it?' but got no reply.
Court heard however that, from his window, he saw O'Donnell running away.
The fiscal stated: "She was with the man's ex-partner.
"He saw the women return by car a couple of minutes later.
"O'Donnell got out and approached a Skoda Octavia that was parked in the street.
"She was in possession of a pitchfork and used this to strike the windscreen, driver's side window and a wing mirror.
"She then returned to the car she had arrived in and left.
"Damage to the Octavia amounted to between £700 and £750."
Police stopped the women's car in Sunnyside Road, Coatbridge. Officers recovered the pitchfork and a knife.
Defence agent Michael Tierney said O'Donnell's life was in a "downward spiral" at the time of the incident.
He added: "The background is a dispute between the woman she was with and her ex-partner who had been sending text messages."
O'Donnell had damaged the car "in the heat of the moment".
The court heard that she has stayed out of trouble for the last two years and addressed her drugs and alcohol issues.
Sheriff Joseph Hughes placed O'Donnell under supervision for two years and ordered her to carry out 200 hours of unpaid community work.
She will be electronically tagged for six months, meaning she's confined to her home between 9pm and 9am each day.