Bust up at homeless shelter involved weapons but men involved are friends again
Two friends came to blows and fought with weapons after a row at the homeless unit where they were staying.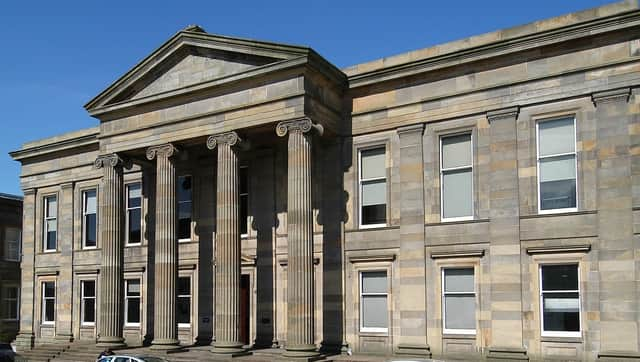 David McMullen suffered three broken ribs while Darren Law sustained two fractures to his hand.
Hamilton Sheriff Court heard that both men were also treated in hospital for minor stab wounds.
McMullen, 33, and Law, 27, admitted committing a breach of the peace in Mason Street, Motherwell, on August 14. The pair had been arguing in the afternoon and went into the car park outside their accommodation for a "square go".
Chloe O'Hara, prosecuting, said: "Law had a kitchen knife and a metal spatula. The men were punching and pushing each other and ended up rolling about on the ground. Police had been alerted and when officers arrived both men were arrested before being taken to hospital."
Defence agent Alan Murray said the accused are friends but fell out after drinking. The brief stated: "McMullen can't remember what the row was about, but they decided to have a square go in the car park. He was unaware that his co-accused had weapons. There was no lasting damage and I understand they remain friends."
Ian Scott, representing Law, said it was "difficult to say who had come off worse". He stressed that both men have spent a "considerable" time on remand since their arrest.
Sheriff Ray Small jailed them for 15 months, but backdated the sentences to August 15, meaning it was likely they would be freed immediately.