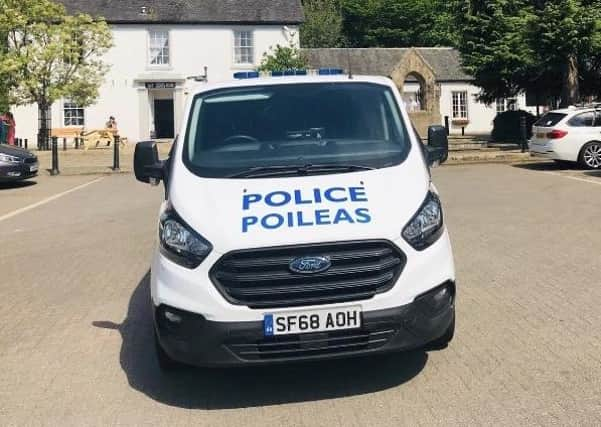 Three males aged 17, 18 and 25 were charged in Lennoxtown on Sunday evening for the variety of alleged offences, police have confirmed.
A 16-year-old boy was then arrested for possessing a baseball bat on Monday as youths flocked to the popular local beauty spot for large gatherings, which saw over 200 people dispersed by officers in a 48-hour period.
In a video on Twitter, East Dunbartonshire's Chief Inspector Lorna Gibson, said: "Over the past 48 hours we have dispersed more than 200 people from Campsie Glen and Clachan of Campsie areas.
"On Monday night we required assistance from additional resources to deal with large crowds of people who had travelled from outwith the local area to congregate at Campsie Glen."
"We witnessed countless groups of youths not following the Scottish Government's regulations, engaging in anti-social behaviour, with some having no regard for the impact their behaviour was having on local residents.
"Engaging in antisocial behaviour and being involved in criminality will not be tolerated. You will be dealth with robustly."
She added: "Please consider whether your journey is necessary before travelling to places where you are likely to be turned away.
"The volume of people coming into this area cannot be sustained safely."
The Herald told how youths had flocked to the local beauty spot in defiance of Scottish government guidelines.
Chief Inspector Gibson said there would be additional patrols in the area this weekend as a result.
She warned people: "I would remind you that the Scottish Government regulations remain that people should only leave the house for very limited purposes. for example, for basic necessities, for exercise or recreation, for medication, for travelling for work which cannot be done from home."