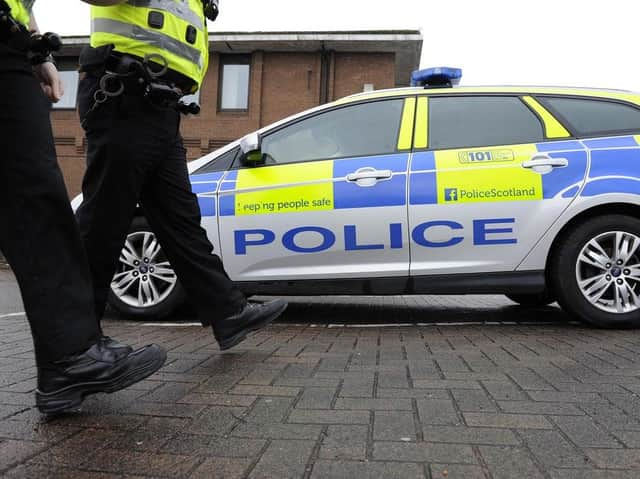 Police
The victim was assaulted around 4.45am on Friday June 11 on the town's Mid Barrwood Road.
Police have confirmed that the man's injuries were serious but not life-threatening. He was taken to Glasgow Royal Infirmary for treatment.
Now the hunt is underway for who was responsible.
Detective Constable Lyndsay McKinnon of Coatbridge Police Station said: "We are carrying out enquiries into this incident and would urge anyone who can help to come forward."We would be keen to speak to anyone who saw or heard any disturbance in the area or who may have dashcam footage from around that time on Friday."Anyone who can help is asked to call 101, quoting incident 0522 of 11 June."
Separately in the town a car was set alight in Parker Place around 11.15pm on Sunday June 13 -and police are keen to speak to witnesses.
Anyone with any information is encouraged to call 101 quoting crime number NC01570621.
Meanwhile, a 28-year-old male was arrested on Sunday following reports of a disturbance in Cumbernauld's Carradale Crescent around 1.50am. He is accused of threatening and abusive behaviour, assaulting a 30-year-old female, a 50-year-old male and vandalism. However the matter did not end there as the male was also found to be in possession of Class A drugs and also faces a charge of intending to supply them.