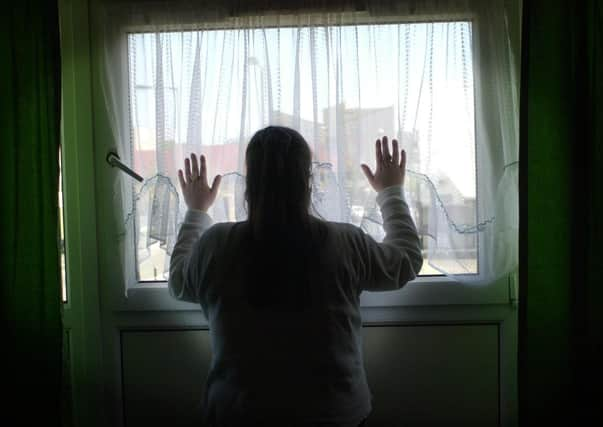 Crimestoppers Scotland is asking those with concerns to pass on what they know while staying 100 per cent anonymous.
In 2017-2018, Police Scotland recorded 59,541 incidents of domestic abuse. Women made up 82 per cent of the victims.
Domestic abuse can be physical, psychological, emotional, sexual or financial.
Often neighbours, family and friends may be suspicious but are reluctant to get involved because of embarrassment, split loyalties or fear of revenge.
Angerla Parker, manager at Crimestoppers Scotland, said: "With the Covid-19 pandemic forcing people to stay in their homes, our fear is that rates of domestic violence will rise.
"This is a serious crime that leaves victims feeling trapped, alone and powerless. They are often too scared or vulnerable to seek help or speak out.
"To be isolated during this lockdown in an abusive household must be terrifying. You must feel so alone and that there is no one to help you.
"This is where we as a community can step forward.
"Often in cases of domestic abuse, the community knows something but struggles to know what to do to help.
"We will take your information and pass it on, and no one will ever know you called.
"Our charity's UK Contact Centre is open 24/7 on freephone 0800 555 111 or visit our website crimestoppers-uk.org and fill in our simple and anonymous online form."
Every day more than a thousand people trust Crimestoppers with their anonymous information.
Christina McKelvie, Minister for Older People and Equalities, said: "Unfortunately for many people, home is not a safe haven. It is a place of threat and harm, both physical and mental.
"Those suffering domestic abuse, including coercive and controlling behaviours, can feel isolated and vulnerable, unheard and unseen.
"That is why we ask that people come together with the community spirit that we have seen during this difficult time to help our neighbours, family and friends whose lives may be impacted by this violence and abuse."