Rogue trader who preyed on the elderly in Kirkintilloch and elsewhere, is jailed for 20 months at Glasgow Sheriff Court
A bogus workman who went on the run after admitting defrauding pensioners is now behind bars.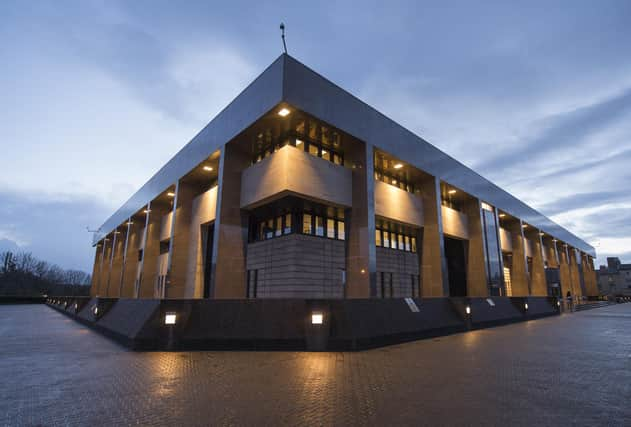 William Williamson scammed three victims in Glasgow, Lenzie and Kirkintilloch.
The 38-year-old pretended he required cash to buy building materials and did not return.
Williamson scooped a total of £1550 between February and August 2021.
Williamson, of Larkhall, pled guilty to the frauds in May 2022.
He was due to be sentenced in June 2022 but "panicked" before he was called into the dock.
Williamson did not appear in the dock again until over a year later before being sentenced to 20 months on Thursday.
In 2017 he was jailed for just short of three years for stealing an 89-year-old woman's handbag and cash.
Williamson initially told his victim he would clean her gutters in Hamilton for £6.
He also admitted charges of defrauding two women in East Kilbride who had paid him up front for work which he failed to carry out. The amount involved in these offences was £1950.
Glasgow Sheriff Court heard Williamson's latest crimes were brought to light by Police Scotland's 'Operation Skipjack'.
An 85-year-old victim was visited by Williamson who had built a wall for him in the past.
Williamson told the man he felt he needed to fix the work as it was "substandard."
Prosecutor Darren Harty said: "He agreed to the offer and paid
Williamson the sum of £450 in cash for him to obtain materials and carry out said work."
Williamson said he would return later that day to commence the work, but he did not show.
He later told the victim in a phone call he did not appear due to poor weather conditions.
The victim received £50 in cash through his letterbox with an unsigned letter. No further money was obtained.
Another victim was contacted by Williamson having placed an advert on Facebook as 'John the Gardener'.
He said he required an upfront deposit to do mono blocking for her and she handed over £250 in cash having been provided photographs of past work.
Williamson attended the woman's home the next day and asked for a further £300 to hire a "special digger" for the job.
After receiving the cash, he said he would return the following day to do the job, but again did not return.
In the meantime, a third victim contacted Williamson after seeing the Facebook advert to do garden work.
Williamson stated the job would cost £2700, but required a £600 cash deposit up front to secure materials.
Three days later, the victim contacted Williamson for his whereabouts to be told he had not received materials.
Williamson did not attend and claimed his yard in Falkirk had been flooded. The number the victim used to contact Williamson then went dead.
Williamson was arrested in September 2020 having been traced by the police.
Court heard how he had paid the victims back the money that they lost.
Eddie Kelly, defending, told the sentencing: "Mr Williamson did attend for sentencing, but by the time it called he effectively panicked and left the building.
"He did not appear again until June 2023 - a year late - but for technical reasons there were no further hearings until today. He was the victim of a serious incident which involved him being assaulted with a significant injury and significant life threats were made to him and his family.
"Him and his family were in hiding."
The lawyer added that his client is "remorseful" about the his crimes.
Sheriff Paul Reid told Williamson: "These offences are despicable.
"You took advantage of he elderly in our community - you repaid them, but what you didn't compensate is their confidence and self esteem."