David McCallum, star of TV series The Man From U.N.C.L.E., dies aged 90
Actor David McCallum, who became a teen heartthrob in the hit series The Man From U.N.C.L.E. in the 1960s and was the eccentric medical examiner in the popular NCIS 40 years later, has died aged 90.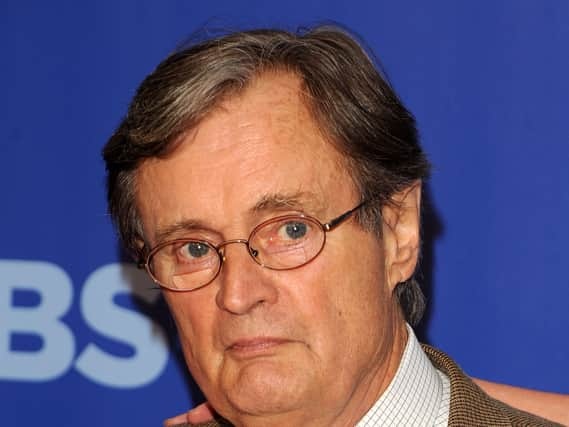 He died on Monday of natural causes surrounded by family at New York Presbyterian Hospital, CBS said in a statement.
"David was a gifted actor and author, and beloved by many around the world.
"He led an incredible life and his legacy will forever live on through his family and the countless hours on film and television that will never go away," said a statement from CBS.
Glasgowh-born McCallum had appeared in such films as A Night To Remember (about the Titanic), The Great Escape and The Greatest Story Ever Told (as Judas).
But it was The Man From U.N.C.L.E. that made the blond actor with the Beatles' haircut a household name in the mid 1960s.
The success of the James Bond books and films had set off a chain reaction, with secret agents proliferating on both large and small screens.
Indeed, Bond creator Ian Fleming contributed some ideas as The Man From U.N.C.L.E. was being developed, according to Jon Heitland's The Man From U.N.C.L.E. Book.
In a statement on behalf of the family, his son Peter said: "He always put family before self. He looked forward to any chance to connect with his grandchildren and had a unique bond with each of them.
"He and his youngest grandson, Whit, could often be found in the corner of a room at family parties having deep philosophical conversations."
McCallum - who died from natural causes - married actress and model Katherine Carpenter in 1967, having previously been married to singer Jill Ireland.
Born in Glasgow in 1933, McCallum hailed from a musically gifted family, with his father David McCallum, Sr. a famous violinist and mother Dorothy Dorman a cellist.