Energy bill discount scheme 2022: Who in Glasgow is eligible for new £400 fuel rebate & how to receive it?
Households across Glasgow will be given additional help with energy bills this autumn and winter.
Watch more of our videos on Shots! 
and live on Freeview channel 276
Visit Shots! now
Households across Glasgow have seen their energy bill soar over the past year, with wholesale gas prices quadrupling.
This rise was the catalyst for an unprecedented rise in household energy bills, leaving many households across the UK struggling to heat their homes.
The government has set up the Energy Bills Support Scheme to help people heat their homes throughout the long British winter.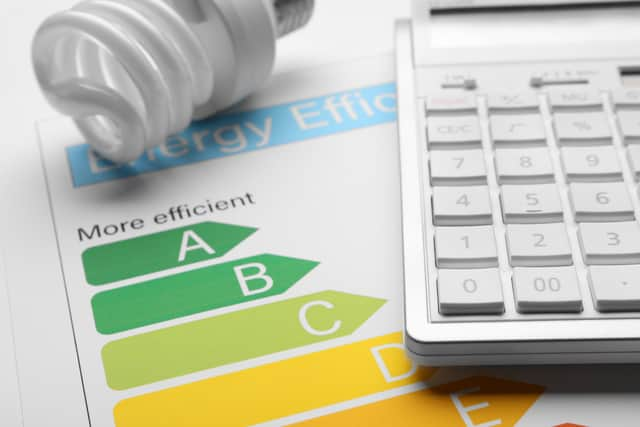 Chancellor of the Exchequer, Nadhim Zahawi, released a statement regarding the payment:
"We know that people are struggling with rising energy prices which is why we have taken action with support over the winter months to help ease the pressure on household budgets."
"This £400 off energy bills is part of our £37 billion of help for households, including 8 million of the most vulnerable households receiving £1,200 of direct support to help with the cost of living."
"We know there are tough times ahead and we will continue to do everything in our power to help people."
So, when can people expect to receive the discount?
Here's everything you need to know about the scheme.
What is the energy bill discount scheme?
The Energy Bills Support Scheme aims to deliver a £400 non-repayable discount to help households with their energy bills.
The scheme will reportedly help around 29 million households across Great Britain.
How much will Glasgow households receive?
Eligible households will receive around £400 in instalments throughout the autumn and winter months.
The instalments will run across six months.
Who is eligible for the discount scheme?
The UK Government website states that all households with a domestic electricity connection in Great Britain are eligible for the scheme.
This means that many households across Glasgow can expect to receive the £400 discount.
The website also adds that there is no need to contact energy suppliers concerning the discount.
What other discounts are available?
The UK Government website released a press release stating that there would be additional discounts available to those who need it most.
You may be eligible for the following:
a £650 one-off Cost of Living Payment for around 8 million households on means tested benefits
a £300 one-off Pensioner Cost of Living Payment for over 8 million pensioner households to be paid alongside the Winter Fuel Payment
a £150 one-off Disability Cost of Living Payment for around six million people across the UK who receive certain disability benefits
a £500 million increase and extension of the Household Support Fund available to councils to support vulnerable households with the cost of essentials such as food, utilities and clothing
When will people in Glasgow receive the discount?
Households across Glasgow will receive the discount over the course of six months, and the first payments will be issued in October 2022.
How will people in Glasgow receive the discount?
Direct Debit
Customers who pay via direct debit will receive their discount automatically as a reduction to the monthly Direct Debit amount collected.
Alternatively they may receive it as a refund to their bank account following Direct Debit collection during each month of delivery.
Standard credit customers
Standard credit customers and payment card customers will see the discount already applied as a credit to their standard accounts in the first week of each month of delivery.
The credit will appear as if the customer has made a payment.
Smart prepayment metre
Smart metre customers will see the discount credited directly to their smart prepayment metres in the first week of each month of delivery.
Traditional prepayment method
Customers using this form of payment will receive a redeemable voucher or Special Action Messages (SAMs) in the first week of each month. The voucher will be issued via SMS test, email or post.
Customers will need to take action to redeem these at their usual top-up point.