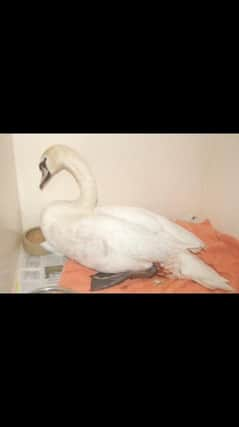 The swan was badly bitten on its back and its left eye was injured after the attack on Sunday, February 14.
Dedicated volunteer Kirsty Murdoch from Bearsden heard about the incident and managed to catch the swan and take it to Hessilhead Wildlife Rescue Centre for treatment.
Andy Christie, co-founder of the centre described the swan's injuries as "quite painful but fortunately not life threatening."
He hit out at irresponsible pet owners.
Andy said: "This was a dog that was out of control. The next time it may be a child."