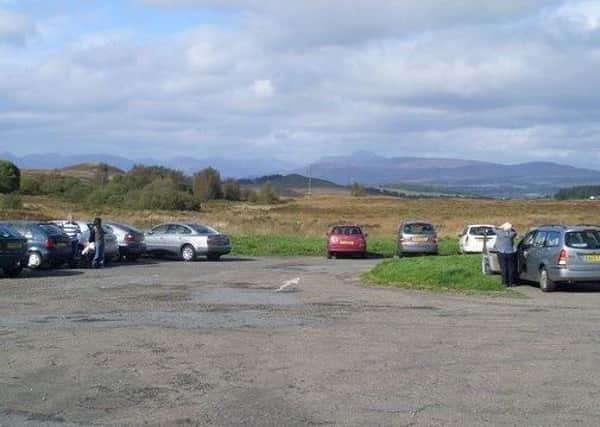 Stirling Council will reopen all car parks that are currently closed to the public.
Public toilets will also reopen by 10am today and will be subject to daily routine checks and cleaning regimes in line with Scottish Government guidelines.
Temporary road closures on the B837 Drymen – Rowardennan and Bracklinn Road, Callander, are also being lifted.
Parking remains suspended on Dalvey Road, Callander.
To coincide with many retailers and businesses reopening their doors, and a lifting of the Government's five mile travel distance limit for leisure, Stirling Council will be reopening its closed car parks in line with Phase 2 of the Scottish Government's roadmap for easing Covid-19 restriction.
The car parks which are reopening this weekend include:
- Sheriffmuir Road Car Park
- Station Road Car Park, Callander
- Meadows Car Park, Callander. Please note, part of the car park will be closed to provide more walking space around the river walk way and nearby play and leisure facilities.
Convener of the Environment and Housing Committee, Councillor Jim Thomson, said: "We know this will be welcome news for many of you, and we are looking forward to once again to welcoming visitors, but please recognise that the people who live in our beautiful tourist destinations have worries over the spread of the virus.
"So please remember that life is not returning to normal. It is important that people continue to stay safe by observing social distancing, avoid crowded places and wear face coverings in enclosed spaces.
"Over the last few months, we have seen a fantastic response from our communities to slow the spread of the coronavirus and we ask that people continue to consider the safety of both themselves and our rural communities when making any travel plans."
Vice Convener, Councillor Danny Gibson, said: "Now that the Scottish Government has relaxed the lockdown measures regarding travel for leisure and recreation we are reopening the remainder of our car parks and public toilets.
"This will enable people to gain more access to leisure and exercise, particularly those who may have difficulty accessing the countryside by foot or bike.
"Due to our location we are within reasonably close proximity to a significant proportion of the Scottish population, so I hope people do give their travel plans due consideration and return in reasonable numbers."
Please remember that tourism and hospitality businesses are not scheduled to open until 15th July.
Car parking charges, where applicable, continue to apply. All drivers should park responsibly. If cars are found to be parking in unauthorised areas or causing an obstruction, enforcement action will be taken.
To find a full list and locations of the council's car parks, please visit https://www.stirling.gov.uk/roads-transport-streets/parking-zones-permits/parking-car-parks/.
Public toilets will only remain open with the cooperation and responsible use by the public. A full list of open toilets can be found at https://stirling.gov.uk/community-leisure/public-toilets-map/.