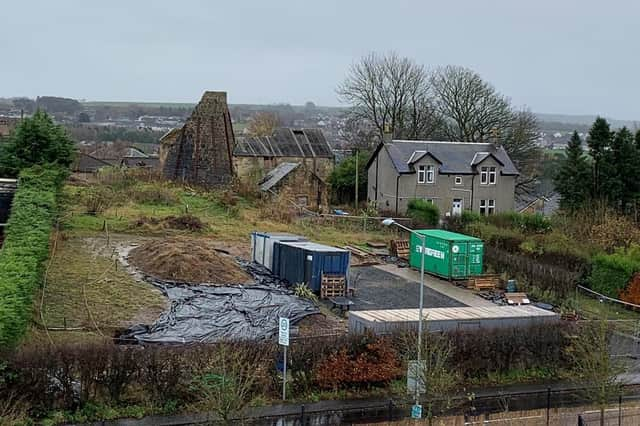 The project aims to produce its own fruit and vegetables for sharing and to grow flowers and shrubs to beautify the town.
This cash will allow for the purchase and erection of three large polytunnels, installing a 3000-litre underground rainwater capture system, provide 100 tonnes of peat free topsoil, construct six raised beds, plant and maintain 55 fruit trees and provide garden hand tools.
These will be used by volunteers visiting the garden on Chapel Street which is expected to be ready for community from mid spring.
To get off to a flying start when the tunnels are ready, 100 volunteers are required to take home a pack containing seed and base trays, pots, compost and seeds, to start the seeds off on their growing journey.
Christine Warren said: "We want to engage everyone in our community, from those with experience to complete beginners.
"Workshops and guidance will be provided at all stages. This may be the chance to try a new and rewarding hobby and become part of Carluke's "Growing Army".
"You could help tackle climate change, grow local food, reduce emissions and have fun!"