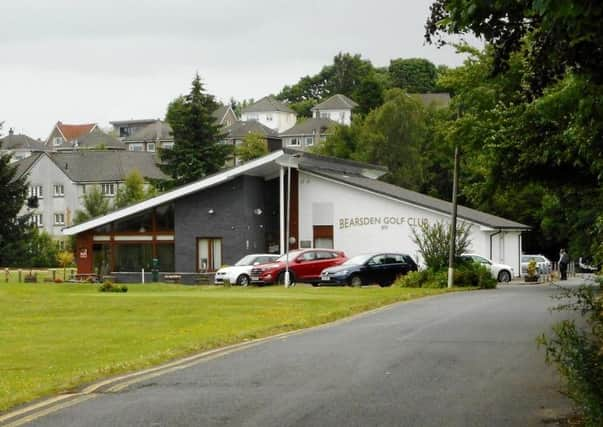 East Dunbartonshire's Planning Board voted overhwelmingly in September to refuse the application by Robertson Homes for a development on the existing course at Thorn Road.
However, an appeal has been lodged with the Scottish Government's Reporter who has the final say.
Campaign group Bearsden and Milngone are against the plan, as are many local residents, Bearsden North Community Council and local MSPs Gil Paterson and Ross Greer.
The deadline to lodge 
objections, say campaigners, is December 17.
Alan Brown of Bearsden and Milngone said: "We cannot stress the importance of this. We need people to do all they can to object before this deadline.
"If you can't make it in time for the 17th then still submit, as in our experience, the planning process will accept comments after any deadlines.
"We need the Reporter to uphold the council's decision.
Campaigners are objecting to the development for a number of reasons.
They say the pollution levels from the influx of traffic will adversely affect children attending nearby Bearsden Primary School and the new Early Learning Centre at 
Drymen Road, as well as 
creating road safety concerns.
Mr Brown said: "These 65 new homes could represent a minimum of an additional 200-plus car journeys a day.
"With this increase in the volume of traffic comes an increase in pollution levels especially along Roman Road".
He added: "Bearsden Academy is already over capacity at 102.4%. Will the new residents be told this?
"Children from the new developments at the Allander Sports Centre and Cala Homes at Roman Road are being bussed to schools in Torrance as there is no capacity in the local area. This is indefensible.
"GP waiting times are also increasing which will pose a threat to existing residents as well as those moving here."
The campaign group says it is also concerned developing on such a green area will increase the risk of flooding.
Mr Brown said: "Two large new flood ponds have been dug into what was once a park at Southview Drive/Golf View. These are designed to mitigate regular flood events in this area caused by the existing Bearsden Golf course. The original drainage, dating to 1961, has never been 
upgraded.
"Building more homes on Bearsden Golf course will stretch existing drainage way beyond its designed capacity, resulting in more flooding."
Bearsden Golf Club has said it needs to sell the land and extend its course to 
secure the long-term future of the club.
Cub officials argue it will bring "significant local 
advantages".
Doreen Adams, club captain, said: "Our club members are an active part of the community and we consulted 
extensively before making 
the decision to sell land to fund an upgraded nine-hole course.
"I would stress this land is already designated for new homes and Robertson Homes was the preferred bidder.
"It's a family-owned 
company and its attitude to housing design and environmental issues was most attuned with our own."
You can make your views heard by emailing the DPEA Case Officer Christine Brown at [email protected]) quoting PPA-200-2061. Contact the campaign group at [email protected]