Going Green:
It's National Porridge week on October 10th, not only is porridge absolutely delicious and a food worthy of celebration, it's also incredibly healthy, really cheap and has a really low carbon footprint too. So it's good news for wallets, health and the planet.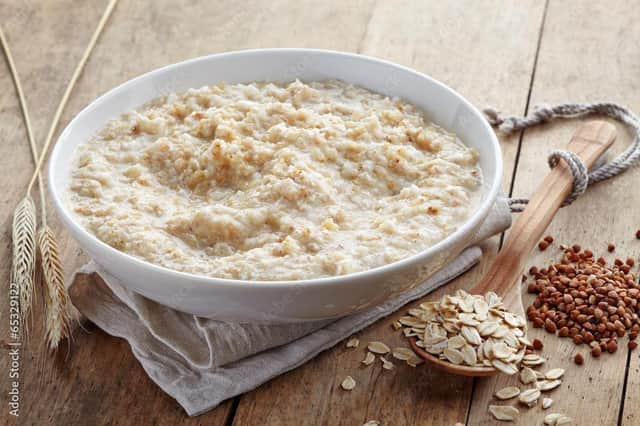 In fact, a bowl of porridge has a carbon footprint about one-tenth that of a single pork sausage and while a full English occasionally is a treat for many, they're not great for the environment or our health.
A cooked breakfast has a carbon footprint of 2.3kg of CO2 compared to 1.4kg of CO2 for a continental breakfast and around 1kg of CO2 for porridge.
But whatever your breakfast of choice is, the first meal of the day can be a really easy win when it comes to health – both yours and the planet.
We eat breakfast usually at home and as always, it's cheaper to be green.
1kg of porridge oats at Asda is 90p compared to £9 for the same weight of cereals like Kellogg's Rice Krispie shapes which are £3 for 350g.
Overnight oats – where you soak oats in water overnight - are really tasty and require less cooking so they are among the simplest of breakfasts to make.
It's not just about food choices though, what you drink has an impact too. There are around 950 million litres of fruit juice drunk in the UK annually, but it's not as healthy an option as eating the whole fresh fruit itself which will also contain fibre and other nutrients and minerals and not just the sugars.
Juice has a higher carbon footprint than fruit too. Orange juice needs to be processed, pasturised and refrigerated at home and during transport – where as oranges themselves need no packaging as they have a skin and sit happily in a fruit bowl at room temperature.
No matter how you like them, eggs are a great low carbon breakfast choice and are fantastic at filling you up too. Research from the US found women who ate two eggs for breakfast consumed significantly less food for the rest of the day so starting your day with eggs or other protein such as baked beans or peanut butter, could help your waistline and your wallet.
When we talk about foods in terms of the climate and environment, what we buy and how we prepare it has a big impact so it's worth thinking simply to make life easier for you and the planet.