Going Green: Government U-turns are going to cost us
There's been a lot of headlines about rowing back on net zero plans but does this mean my bills will go up or down?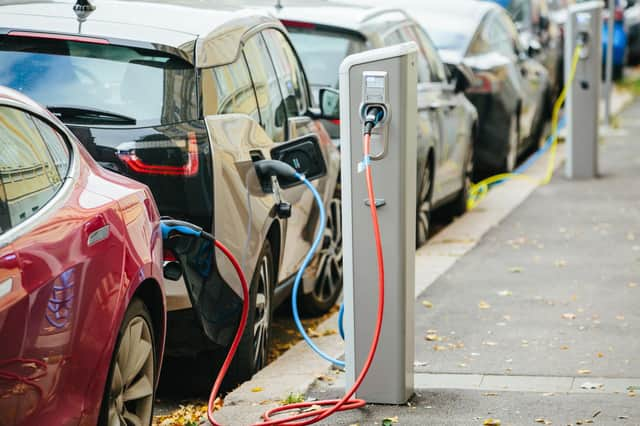 Unfortunately, these U turns will be bad for energy bills and also have a negative impact for investment in the UK.
What' s more, they'll affect the creation of skilled jobs, which is why the news was greeted with open frustration from big companies including Ford, Kia and EON as well as associations such as Energy UK and The RAC
The government's roll back on net zero climate pledges has knocked investor confidence, but it'll also impact people's pockets, and potentially their health, and how warm their home is.
The Prime Minister has pushed back rules that said combustion engine cars would be banned by 2030 – it's now 2035. But electric cars are cheaper so those who still buy petrol or diesel cars will not only pay more but they'll also increase air pollution.
Rishi Sunak weakened the plan to phase out the installation of gas boilers by 2035 changing it to an 80 percent phase out. Again, locking homeowners into buying expensive and polluting gas.
He's dropped the plan to make landlords meet energy efficiency targets which means private renters will spend an extra £1.1 billion on wasted energy that leaks out of their walls and windows compared to those with better insulated homes.
Interestingly, there is huge support for legislation to make landlords meet a minimum energy efficiency standard. A whopping 74 percent of people supported it and now as we move towards colder weather, private renters have no choice but to spend extra money to keep their leaky homes warm.
Unfortunately too, these changes move us even further away from keeping warming below 1.5 degree Celsius. The worst part about the abandonment of policies to target the energy crisis, is the vulnerable in our society will be affected most as they are more likely to live in rented homes of poor quality and nearer main roads with toxic air.
We're in the midst of a cost of living crisis and that's only going to get worse with these policies. ECIU predicted these announcements could cost UK households £8bn and a group of leading economists said the cost of delay far outweighs the cost of action. The PM also said he blocked many policies that were not being proposed by ministers, in a move that baffled many political commentators.
And just days after the announcement, the Government also disbanded the 'Energy Efficiency Taskforce'. It was set up to speed up desperately needed home insulation and heating upgrades. Its first meeting was just in March. Former Tory MP Laura Sandys, who was on the taskforce, said she was "disappointed" and "confused" adding that energy efficiency should be a top priority.
What's so disheartening about the Government's U turns and dismantling the task force, is that any transition takes time and consumer confidence is essential – which we lose with reversing decisions that create confusion.
For a country that was seen as a world leader in climate action, the damage to bill payers, investors and the UK is huge. These pedal backs are going to cost dearly financially and in behaviours too.
Generations further down the line will ask how these decisions could be made, because they're the ones who will have the real job on their hands of trying to fix the problems created by climate change.