Going Green: Help is needed to keep our waterways healthy
​Social media has had plenty of dead fish pictures posted from across the UK this month. Thousands of fish died in Salford Quays right by BBC's Media City this month and there are disturbing headlines that fish are 'boiling alive' in UK rivers.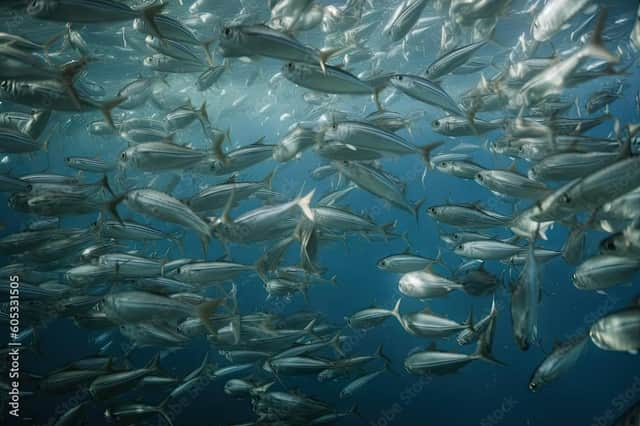 ​From Kent to Manchester thousands of fish are dying and it's not just in rivers and canals, fish are washing up on beaches and in harbours across the country too. We've just had the hottest June on record and consequently cold-blooded fish are struggling.
The Canal and River Trust are removing dead fish from canals because there are low oxygen levels in the water– water levels are too low and algae is blooming which uses up a lot of oxygen so these factors have created the perfect storm for lots of fish and other marine animals.
The low oxygen levels means there's simply not enough to support the fish and unfortunately, the birds and mammals that rely on these fish suffer too. Herons and otters who are raising young at the moment could have poor breeding cycles if they simply can't get enough food to feed their young.
But it's not just excess warmth and a lack of oxygen – the little rain we're having at the moment is coming in storms or heavy short, sharp downpours, this means there's a lot of agricultural wash off – fertilisers and pesticides and animal waste from fields as well as toxic pollutants from car exhausts etc are washing into our waterways at breakneck speed and entering rivers in high concentrations.
Currently there are two hosepipe bans in the UK with South West water and South East Water but this still covers an area from Devon and Cornwall to Kent and Sussex but, the hot weather has increased water consumption with paddling pools being filled and this in turn has an impact on reservoir and river levels which harbour fish too.
Whichever way we look at it, dead fish in our waterways is a bad sign. More needs to be done to keep our waterways healthy – especially considering the fact more people than ever are using them recreationally for swimming as well as angling and water sports.
There's the old fable that if you put a frog in boiling water, it'll jump out but if you put it in cold water and slowly warm it, it'll boil to death and we're slowly turning the temperature up on our sea and river creatures and they're dying as a result.
We know we're experiencing an unprecedented marine heatwave around the shores of the UK so there's a very real risk things are going to get worse this summer. While it might be fish that are impacted now, it also effects water users and the fishing industry who rely on our waters for their business. The UK had just 68 percent of its projected rainfall in June and the Met Office issued a statement claiming the "fingerprint of climate change is on June's temperature records."