Going Green: Money and time saving Christmas ideas for all
We're officially into the double digits countdown to Christmas Day. While it might feel like the summer has only just ended there are only a few pay days left until Christmas and the costs are sure to start mounting up if you leave everything until December.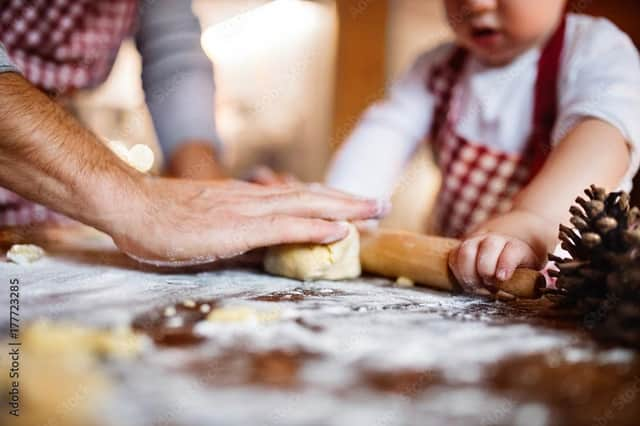 Thankfully there are lots of ways you can get organised to share some of the cost and get ahead on the big day itself. Planning ahead will also allow for more thoughtful giving with less environmental impact.
While lots of the supermarkets have bargains on big sharing boxes of chocolate, don't be duped – you get a lot more chocolate for your money if you buy big bars, which also have the wow factor. Not to mention the fact there's less plastic and less wrapping in the bars.
It's not just chocolate to keep an eye on though, lots of brands promote 'christmas' specials when they can be just more expensive versions with less volume so shop around and do your homework before you step foot into the 'seasonal' aisle.
Now is the time to have conversations with your nearest and dearest – if you leave it to the last minute, you'll saddle yourself with more gifts to buy, so agree with friends, and colleagues not to buy gifts this year. Another green idea is to give the gift of time and plan a walk or a lunch together or an activity. Most of us already have too much stuff in our homes anyway – the last thing we need is more objects in cupboards and draws so have those chats now to save you and the people you care about money and stress.
No matter the size of your family too, it's worth agreeing to only buy for the kids to save everyone's cash or agree each of you buy for one named adult relative only. Avoid gifts that won't last and try to choose gifts that are useful but also a present for the planet too such as soap bars instead of bottle sets.
Definitely set a budget – to help avoid gettinginto debt for unwanted Christmas gifts. Plan what you can afford and stick to it. Sign up to voucher sites too and make sure you make the most of your supermarket loyalty club cards.
There are plenty of money and time saving Christmas ideas here: https://onehome.org.uk/?s=christmas
There's still plenty of time to make money to help with the cost of Christmas too by having a clear out. Not only will this create more space – but by selling what you don't need or haven't used since last Christmas and put the money towards the budget this year.
Think about going second hand – there are lots of bargains to be had on pre loved sites so shop around or ask friends with older kids if they'd like some cash for the dinosaur or Pokemon toys they are now far too 'cool' to play with.
Finally, think about cooking and crafting ideas. It's a great 'mindful' activity, and the gifts can be tailored to your loved ones specific taste.