Going Green: Recycle all your old household electrical items
We live in a gadget driven world. From the mobile phones in our pockets or bags to Alexa and Siri to laptops, TVs, games consoles, and everything in between.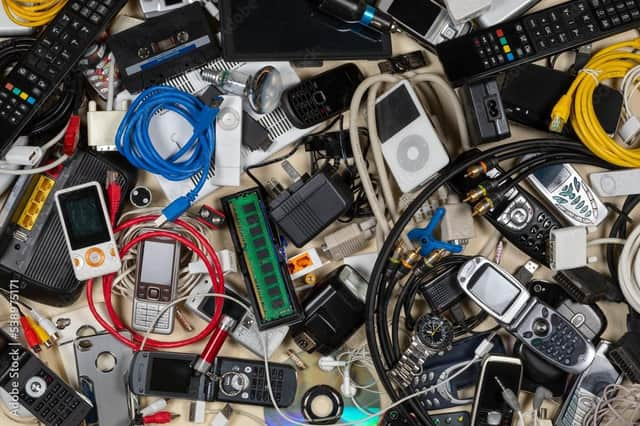 The average UK home has over ten internet enabled devices which means more than 286 million nationally. And what happens when you have an electronic device? You can bet your bottom dollar that at some point it's going to need to be replaced, or fixed.
Research from the Harvard Business Review suggests consumers tend not to think about green credentials when they're buying electronic devices, which isn't great news when you consider the fact that the average number of internet connected gadgets and appliances in UK homes have increased by 26 percent in the last three years, so what can consumers do? How do you know what makes an eco friendly device?
The first thing is to ask yourself before buying new, is if your gadget really does need to be replaced? Is it broken or become obsolete with software updates or is it just that a new model has come out or your storage is full?
Ask yourself if what you're thinking about buying really is needed or whether the one you currently have will suffice or whether a repair will be more prudent both for your wallet and for the environment too?
If you've made the decision that your older version won't cut the mustard, then have a think about buying a reconditioned version. You don't have to buy brand new when there are plenty of second hand and reconditioned retailers who have plenty of choice and who sell items with warranties much like when you buy something brand new.
Next, take a look at standards – EPEAT, the Electronic Product Environmental Assessment Tool is managed by the Global Electronics Council, registered products have to meet certain criteria when it comes to sustainability and environmental impact. Look at energy efficient ratings too. If it's something that is battery operated, are rechargeable batteries available for it?
Look at the length of the warranty that's free. Supporting firms that don't design failure or obsolescence is good for the planet and your bank balance.
Look at where you're buying too, Richer Sounds who have 53 stores in the UK work with Carbon Footprint Limited on clean energy projects. They're also big on WEEE Waste Electrical and Electronic Equipment. It's the fastest growing waste stream in the UK increasing by five percent annually. UK households bin 1.2 million tonnes of electrical and electronic waste every year. Richer Sounds, and other stores, will recycle your old household electrical item for free when you return it to any of their stores and buy a like-for like product.
Our reliance on technology isn't going anywhere but how we buy our products and where and when we replace them could have a huge environmental impact so do your homework before you buy.