Keep Scotland Beautiful's Spring Clean will take place this year from March 17 to April 17.
For those frustrated about the volume of litter in their area or at many of our local beauty spots, it is a perfect opportunity to make a difference.
And the charity is calling on communities, schools, businesses and other organisations to play their part.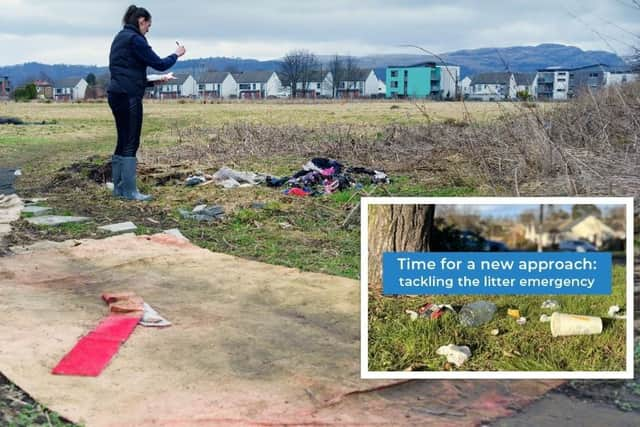 The Scottish Litter Survey, published in December by Keep Scotland Beautiful, highlighted the negative impact litter is continuing to have across the nation.
Some 67 per cent of respondents said that litter was a problem in their local area, while 87 per cent said it was an issue across Scotland.
Barry Fisher, CEO of Keep Scotland Beautiful, said: "It is clear from our research that litter and the ongoing decline in local environmental quality across Scotland is a matter of significant public concern.
"There can be no debate that the litter emergency is here. The time to tackle it is now. We have such a strong network of groups across the country that play their part in helping us clean up Scotland but we can all do more to play our part.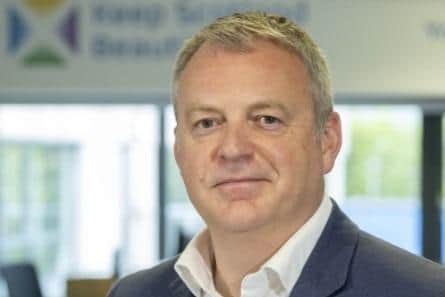 "Spring Clean is a wonderful opportunity for everyone to make an impact. Every action, however small, makes a difference. We would love as many people as possible to take part and help us achieve our vision of a clean, green and sustainable Scotland."
In December, Keep Scotland Beautiful published Time for a new approach: tackling the litter emergency, an update report which outlined damning stats from a survey of streets and a public perception poll.
Two years on from the last report, evidence from the charity's audits from more than two decades shows a continuing picture of decline. And, worryingly, the public mood is that the situation isn't improving; in fact, people in the most deprived communities felt it was getting worse.
Barry added: "Litter is still being dropped. And the same unsustainable consumption habits and throwaway culture fueling the twin climate and nature crises are also driving the litter emergency.
"With almost 90 per cent of people asked believing that litter is a significant issue of public concern and our technical data showing the largest gap we have ever recorded between litter levels in our most and least deprived communities, this is an issue we must invest in tackling. And now."
Why not organise a litter pick with friends, family, workmates or your community? Or find one on Keep Scotland Beautiful's Clean Up Scotland map.
There are now more than 100 hubs across the country, including Skirling, while the charity's partnership with LitterLotto offers financial rewards for people who bin their litter.