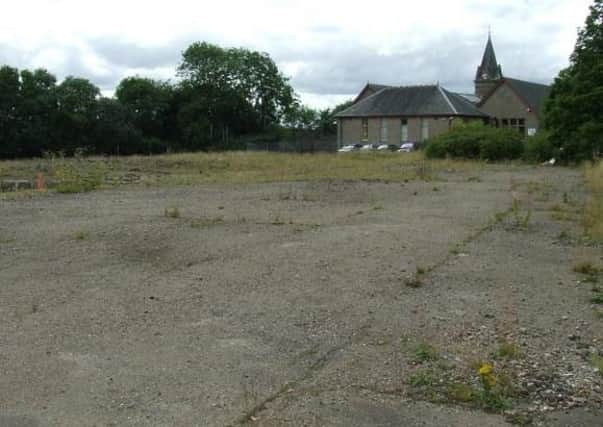 At its session on Tuesday, East Dunbartonshire Council's planning committee considered proposals to build 158 homes, 40 of which would be designated as affordable housing, at the former site of 
Bishopbriggs High School, which has been vacant since that was demolished back in 2009.
The land is owned by Morrisons, which has plans to demolish and replace its supermarket which serves this area.
The council had received 23 items of correspondence from the public concerning this planning application. Twenty of these were objections and three were neutral.
The application from Barratt Homes was recommended for conditional approval by planning officers, but Councillor Gary Pews tabled an amendment which called for permission to be refused, citing several reasons.
These were that the plans would mean overdevelopment of the site which has been assessed as having a capacity for 120 properties, two-thirds of the proposed amount; concerns with road safety and traffic volumes in South Crosshill Road and Kirkintilloch Road, which is already a very busy junction with frequent delays, and insufficient capacity in local schools, 
especially Bishopbriggs Academy.
Councillor Pews said he shared the view of other councillors that he too wanted to see this site developed.
But he a dded that planning officers had made too many concessions to the applicant which would result in a "stack them in and pile them 
high" level of overcrowding, "chaotic" traffic problems and cause severe problems for schools.
He said the latter would have to build extensions to accommodate new pupils from these homes.
"This is not the right development for this area," he added.
The committee held a roll call vote with Councillors Stuart MacDonald, Vaughan Moody, Susan Murray, Rosie O'Neill and Gillian Renwick voting in line with the planning officers' recommendations.
But Councillors Rod Ackland, Paul Ferretti, Jim Goodall, John Jamieson, Gordan Low, Gary Pews and Sandra Thornton voting for the amendment, meaning planning permission was refused by seven votes to five.
A spokesperson for Barratt Homes later commented: "We are disappointed with the 
decision particularly given the length of time we have worked on the application and that it was recommended for approval.
"We will take time to carefully consider our position together with Morrisons 
and decide the best way 
forward."