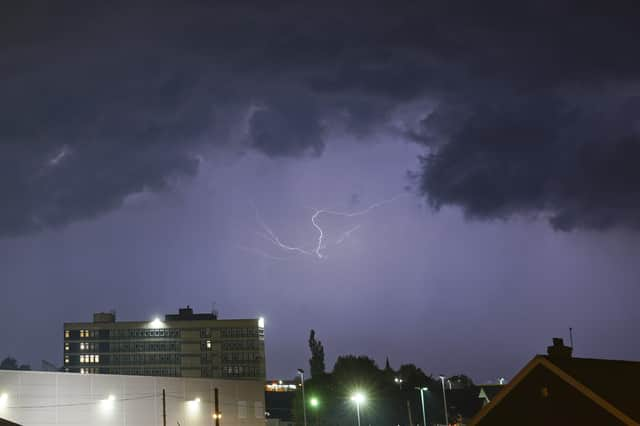 Using his trusty Sony A7iii, the North Lodge resident bagged the full package of untamed forked lightning, atmospheri densely coloured lights plus the sheer menace of the storm cloud which hung ominously in widescreen above.
Michael said: "My sister said it looked more like Gotham City than Motherwell.
"It was just taken from the bedroom window. I didn't fancy getting struck myself so decided to stay indoors!"
A wise move on Michael's part quite clearly – and you couldn't ask much more from this photograph except from a personal appearance from Batman himself in that sky!