'Lock out this cynical plan for Dougalston', says MSP
Local Green MSP Ross Greer has called on East Dunbartonshire Council to reject an 11th hour request to allow a major development on the edge of Milngavie.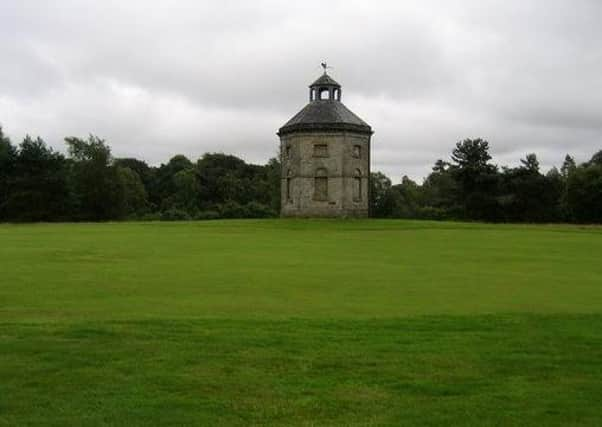 The controversial plans, recently announced by landowners British Land, would turn roughly half of Dougalston Golf Course into housing, a senior living village, a holiday park, an outdoor 
activity attraction, and 
commercial units.
Many local people have already protested against the controversial proposals and a pressure group called Love Dougalston set up.
Despite the land not being allocated for development in the latest consultation on the Local Development Plan, and the deadline for public comments having passed, British Land has asked the council to make an 11th hour alteration which would open the site up for their proposed 
development.
Mr Greer has written to the council to raise a number of concerns, including the loss of green space, access and transport issues, and the threat to ancient woodland on the site.
He said the impact on Baldernock Road, a narrow and currently very quiet lane, was "particularly worrying" and added: "Placing a senior living village up a steep hill from the nearest shops and public transport provision is also not particularly sensible."
He added that questions had not been "satisfactorily answered" by the company about school provision.
Mr Greer, Green MSP for the West of Scotland, added: "This is a cynical attempt by a developer to subvert a local democratic process and maximise their profits from this site, regardless of the cost to the local community and environment.
"The council already have plans to meet local housing needs elsewhere and while I've been the first to say we can do more to take advantage of our position at the start of the West Highland Way, this is not the answer. British Land should be locked out."
Thomas Glen, Depute Chief Executive at the council, said: "We have received the letter from Mr Greer and will be responding in due course."
He added: "The council has received a considerable number of communications as regards the area in question and while we thank local residents for taking the time to get in touch, it is important to stress there is currently no consultation taking place.
"Indeed there is no planning application, so we are unable to accept any 'objections' received at this stage.
"Late last year, the developer submitted the site to the Council during the Local Development Plan 2 (LDP2) Main Issues Report consultation.
"The site is being assessed by officers as part of work to produce the Proposed LDP2. Work is ongoing on this document but when a draft is ready, there will be extensive public consultation and everyone will be invited to have their say on all sites.
"Information on the LDP2 process can be found at: 
https://www.eastdunbarton.gov.uk/residents/planning-and-building-standards/planning-policy."
In response to Mr Greer's concerns, a spokesperson for British Land said: "Our plans at Dougalston are at a very early stage. We want to be open and transparent and are delighted to have had over 250 local people engage with us via a Webinar in June and have recently published an updated FAQs on our project website, www.bldougalston.co.uk.
"As part of our engagement, we contacted Mr Greer's 
office in February 2020 to offer him more information. We received no reply at that time but are keen to update him now and have contacted his office again to arrange a meeting."