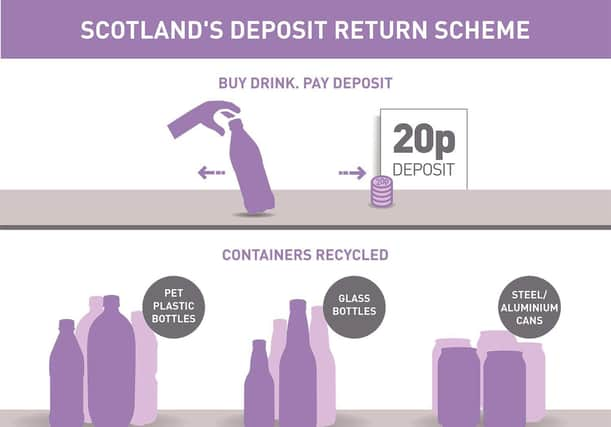 Environmental groups are dismayed by the delay but it was deemed a necessary step.
Environment Secretary Roseanna Cunningham said: "The passing of these regulations marks a significant step in Scotland's efforts to build a circular economy that will be crucial in our journey towards becoming a net-zero society.
"We collaborated extensively with industry, producers and retailers to arrive at the go-live date of July 1, 2022.
"While this timing was considered the best option before Covid-19, when later faced with the impact of the virus we took the view that the extended timetable would also provide much-needed time for businesses responding to the pandemic. This is clearly the priority for us all.
"While we remain in lockdown, we have a chance to re-imagine the Scotland around us and to begin building a greener, fairer and more equal society and economy.
"Our starting point has most definitely changed but our ambitions need not."
The Deposit and Return Scheme was voted through with 36 votes in favour, 16 against and 19 abstentions.
Similar schemes have been effective in many countries, helping to tackle climate change and reduce litter.
Scotland's scheme will tackle our throwaway culture and protect our environment for future generations.
People will pay a deposit of 20p when they buy a drink in a single-use container and get the deposit back when they return the empty bottle or can.
The timetable dismayed Friends of the Earth Scotland's plastic and circular economy campaigner Sarah Moyes, who said: "This delay risks an increase in plastic pollution and will make it more difficult to meet the government's 2030 target of reducing emissions by 75 per cent."
However, Sam Chetan-Welsh, Greenpeace political campaigner, said: "While we're disappointed it isn't going to be up and running sooner, this scheme being passed into law is a positive step towards reducing Scotland's plastic waste problem."